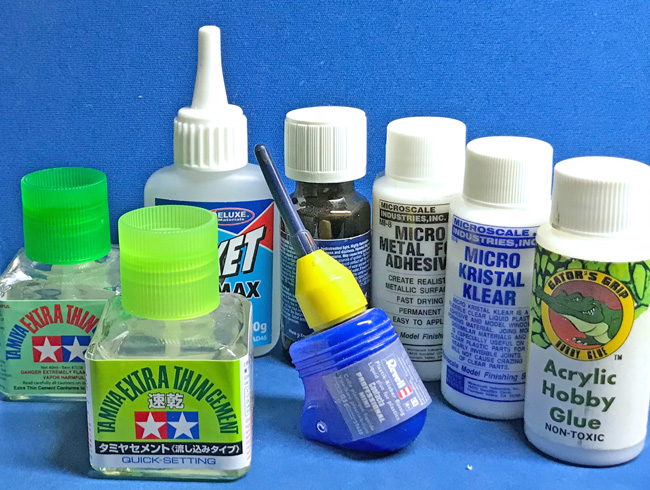 Glues and Gluing
with Geoff Coughlin
Includes 7 HD video demos…


Aim
The aim of this series of entries in your SMN Techniques Bank is to help anyone who wants to know more about the different types of glue out there and what they should, and can, be used for. This is especially aimed at any of you who are returning to scale modelling after a long break or perhaps new to the hobby – there is certainly a bewildering choice of products readily available and this entry covers my suggestions and I hope you find it helpful.
Inevitably there are different products and approaches and what you have here is what I do – just my take although I have to say it stands me in very good stead for all the modelling tasks I have to tackle.
Don't forget, if you have any questions just drop me a note using the contact form here.
What follows
Ok, so what follows are a series of short HD videos where I give you an overview of the range of glues and adhesives I use, followed by separate entries showing each one in a little more detail and how to use it.
The choices available…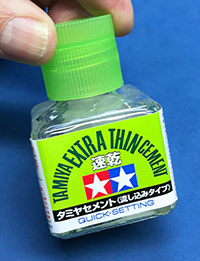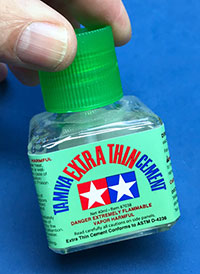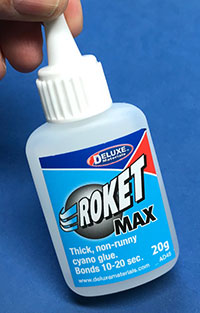 General everyday plastic liquid cement for multiple uses when sticking plastic parts together
Tamiya Extra Thin Cement – Quick Setting
This is my everyday glue of choice – quick and easy to use. Allow 2 days drying time for the cement to dry hard before sanding and cleaning up the joints – see the video for more on this.

---
General everyday cement and ideal for sticking larger components together
Tamiya Extra Thin Cement
Good to allow slightly longer drying time – at least 2-3 days
---
Cyano (sometimes called Superglue) – Deluxe Roket Max – This non-runny cyano glue
Ideal for attaching photo-etch (PE) parts to your models. Also great for tackling resin models and non-plastics additions as well as this you can use cyano as a great filler.