You decide that you want to add a PE set – how do you do it?
There are some basic 'rules' and tips that I've found useful and what follows is a sequence of short videos taking you through the process and I hope you find them useful :)
They are pretty self-explanatory and so I suggest working through them in the order given first and then come back and watch any you like time and again.
Warship Kydoimos TTF 200869, Hostile Realms, 1.400 scale (currently in Sci-Fi & Fantasy-Build Now, Feb 2017)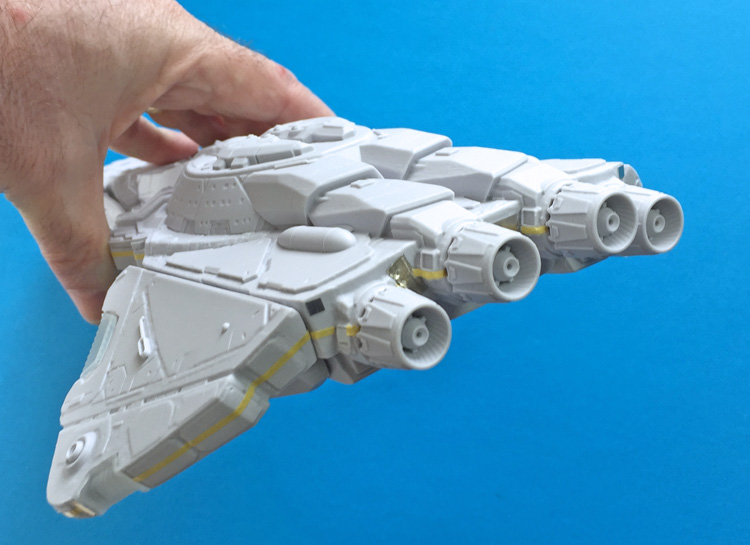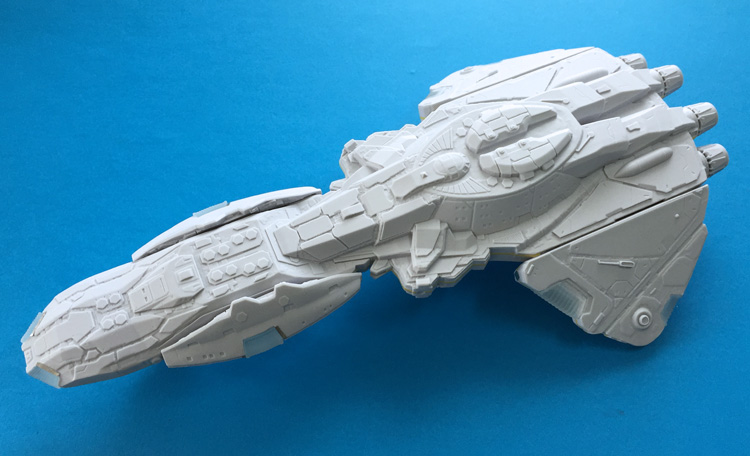 You can see that the ship looks quite plain and adding the PE makes a real difference to how the model is going to look – not finished yet as I type but it soon will be in Sci-Fi & Fantasy-Finished Now.
The video sequence is pretty much self-explanatory, so here goes…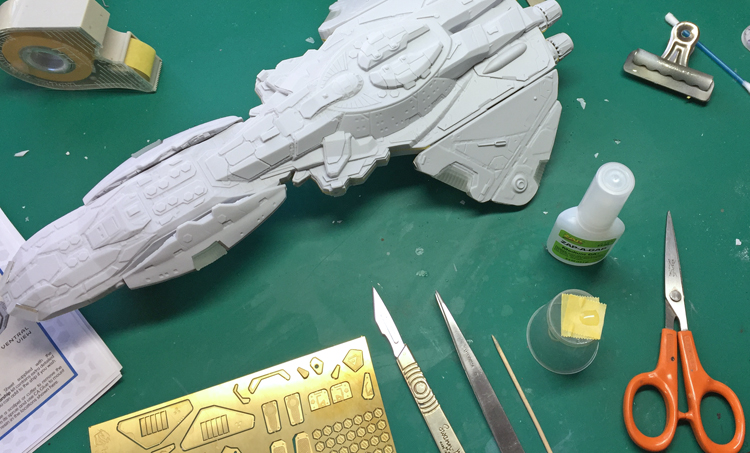 Video 1 – what you need to get started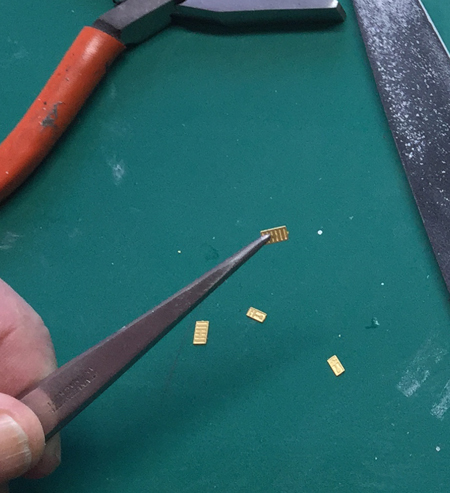 Video 2 – removing the parts from the fret and applying to your model
---
Video 3 – Tip – another option to remove the join gate/excess
---
Video 4 – Tip – troubleshooting – when a part has adhered properly
---
Video 5 – Tip – do you add glue to the PE or your model?
---
Video 6 – all done! Quick tour of your handiwork.
---
Here are a few pics showing the PE now on this ship…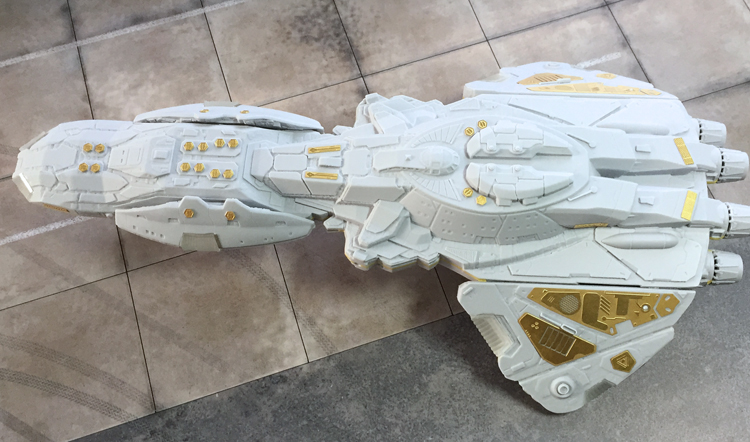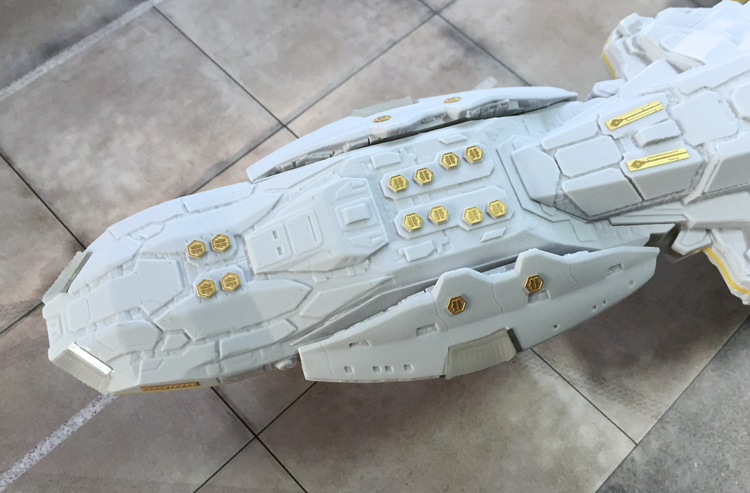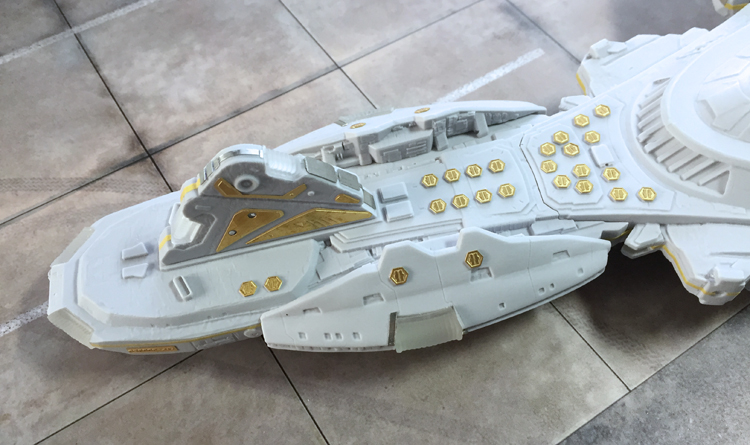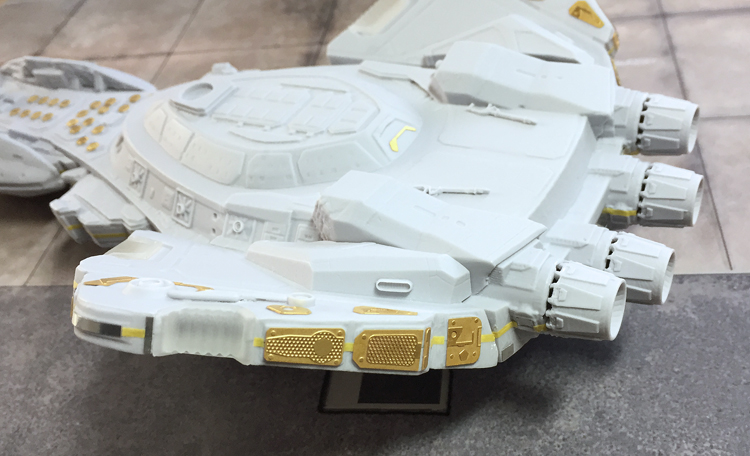 I hope that as time goes on we'll revisit this theme and show you how to tackle different modelling tasks and projects involving PE.
Good luck…
Geoff C.