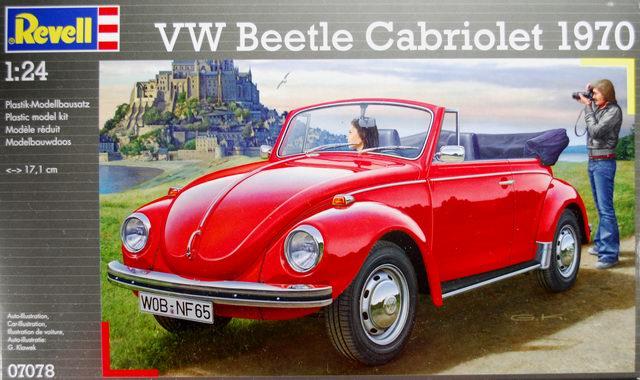 Feature Article with Geoff Brown
A note from Geoff C…
As I have a few photos of Geoff's completed VW Cabriolet, it would be rude not to show you one here right up front – such a classic shape!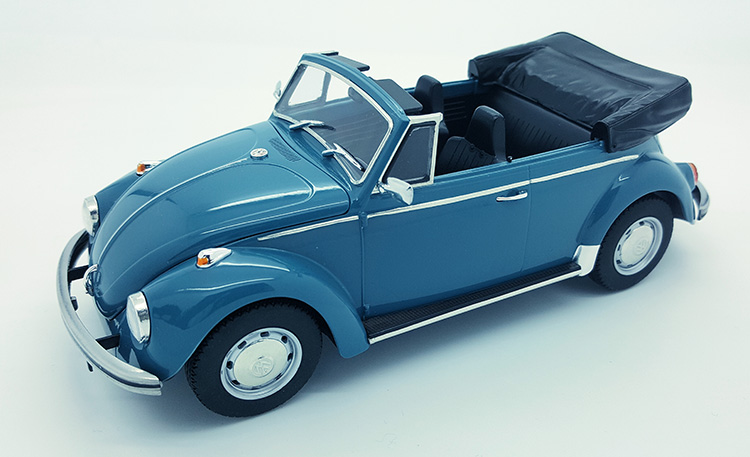 Over to you Geoff…
---
After building the Saloon version of the Revell Beetle, I couldn't wait to start the convertible version, which is actually a 1500 and not a 1200 like the saloon version. Apart from the body, boot lid and engine cover, which are different to the saloon version, the interior seats and dashboard are again totally different, plus the bumpers are the more solid squarer bumpers used on the later Beetle saloons.
Being a Deluxe model, the interior is a little more upmarket compared to the saloon version I built, black dashboard with a padded crash pad on top, plus a centre console with fake wood grain, plus carpeting instead of rubber matting, and high back front seats with inbuilt head restraints.