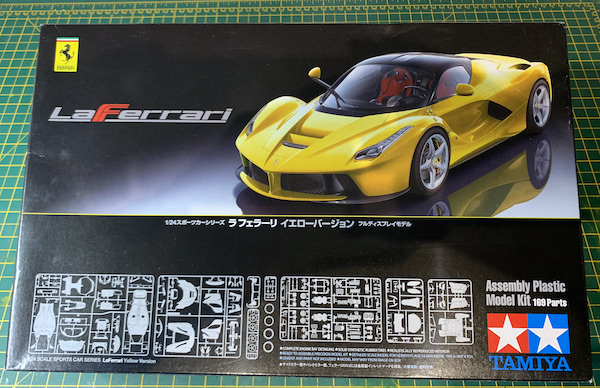 Full Review with Dave Coward
Background…
Car models are not my normal genre but I like to build them now and again as they present a challenge to me both from a construction perspective and from the challenge of getting that 'model car' finish. I am by no means an expert car builder, in fact I am very much the opposite but for those of you that would like to try a car, my experiences with these may help you as every build is very much a learning curve for me. I do try to pick an easy build as this allows me to concentrate on the finish hence my previous builds of the Tamiya McLaren Senna and Aoshima McLaren and my choice of this kit.
I originally tried to get hold of the initial release of the 'Ferrari Red' boxing but couldn't find one but managed to purchase one of the later 'yellow' boxings. This is effectively the same kit as the earlier red one but the body parts are moulded in yellow rather than red. I also managed to source the Tamiya PE set and Tamiya carbon decal sheet. Additionally, I bought some eduard PE seatbelts as the kit doesn't have any.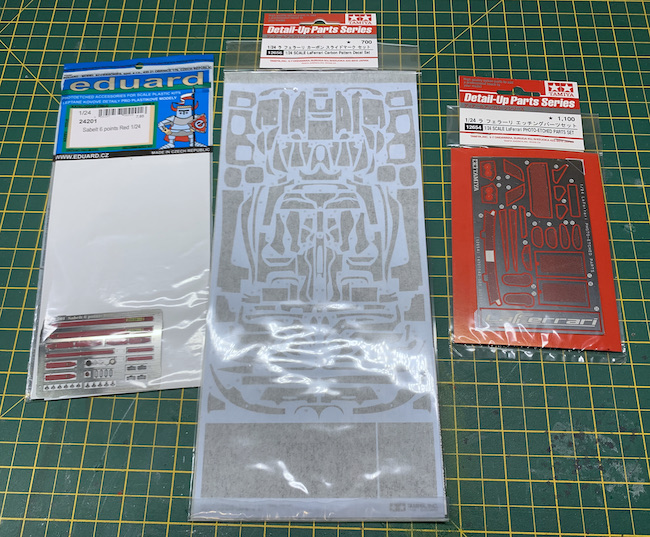 The plan was to still finish the model in red as it's a Ferrari and it had to be done in Red!! The addition of the PE would in theory be straightforward but the carbon decals would be a new challenge for me. Did it work out as I planned it to? Well here's a picture of the finished model – so you judge! Read on to see if the build went to plan!!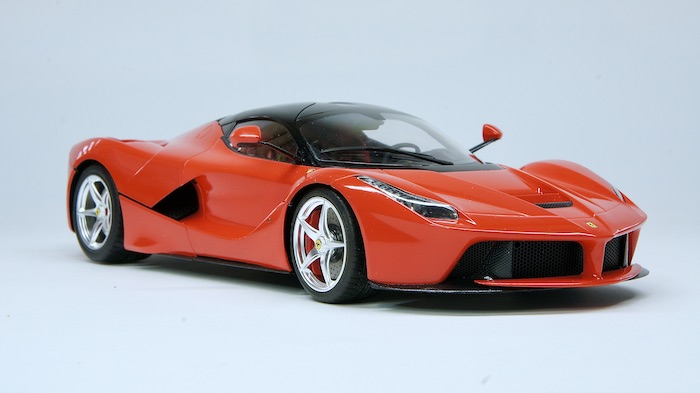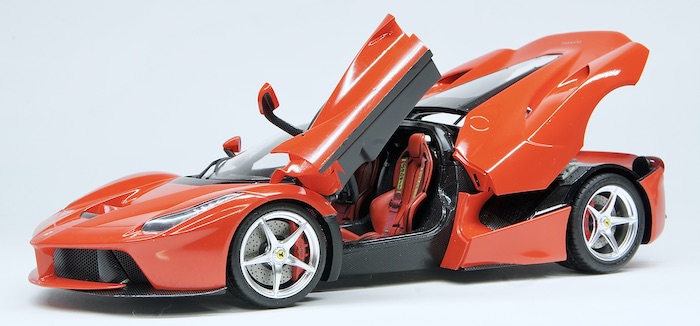 References used…
First part of any build for me is to find reference pictures of the real thing, fortunately the internet as ever is a great source of material and once again did not let me down.