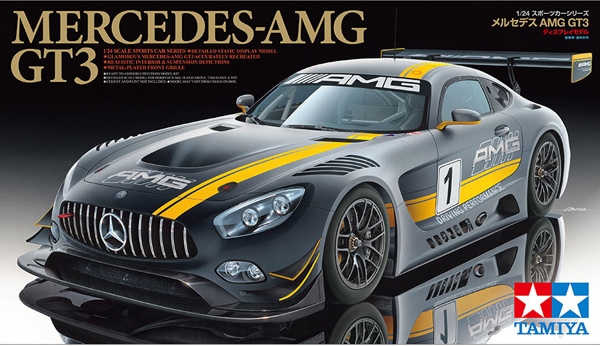 Feature Article with Bernard Demer
The idea
One evening while surfing on Internet, I have found a picture of a real sport Audi TT with an amazing painting.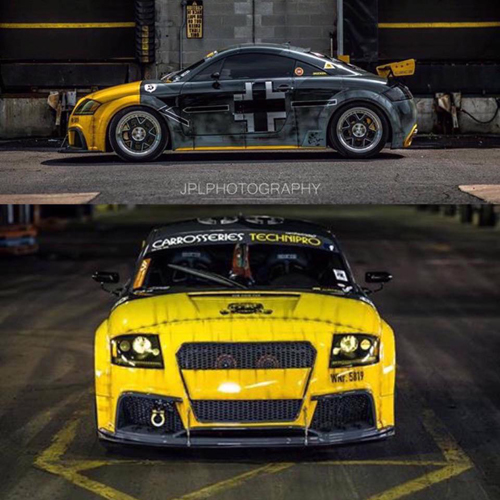 It looks like a WW2 German mythic airplane: the Messerschmitt (or Focke-Wulf).
A yellow nose painted on the front of the car; shaded grey on the side; Luftwaffe bar cross on the doors.
I have never built a car, nor a Messerschmitt airplane in my modeller life. So, no time to waste!
Let's mix those together in a "Mercedeschmitt": a sport Mercedes, painted like a Messerschmitt.
This project will be realised in 2 phases.
The first phase involves the building and painting of this concept car; the second one will integrate lights and sounds, using Magic Scale Modelling electronic parts.
Mercedeschmitt – Phase 1
I have chosen the Tamiya 1:24 scale Mercedes AMG GT3 as a base for this project.
This real new car cost about 400.000 €! Imagine the owner asking for an extra paint on it to make it look like a WW2 airplane!
Unboxing…
It was a long time since I have built a Tamiya kit. I am impressed how accurate it is. No need for too much sanding or adjusting pieces.
The engine bay is empty. Only the huge radiator and its fan is visible.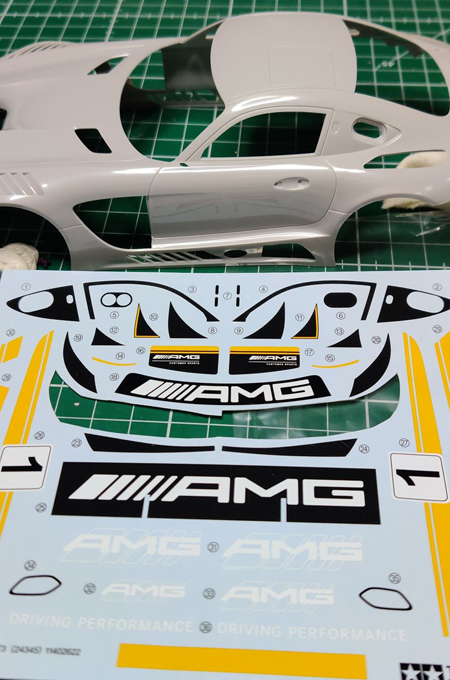 Nice clear parts. Nice sheet of decals, even if this project will not use many of those! I only need some 'AMG' decals to bring this project back in 21th century.
The kit also provides window masks. The front wheels can turn to left or right.
The seat belts are provided using decals. This point should have been improved by Tamiya.
For a standard use, no need to update the kit with extra after market pieces. It is good as it is.