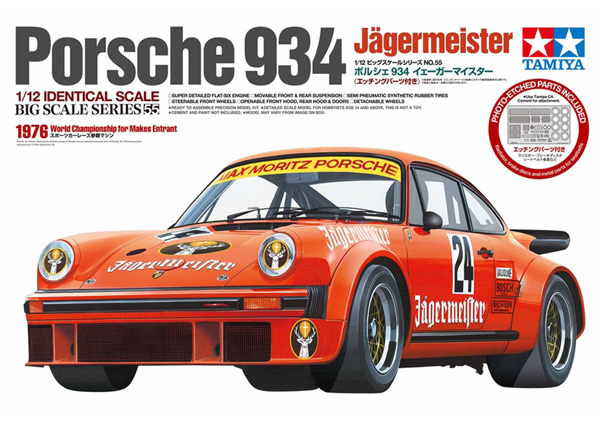 Short Feature Article with Chris Addis
Opening thoughts
This is a big multi-media model, including photo-etch (PE) for the usual things like brake discs etc. The plastic is moulded in orange and I would have preferred a different colour like grey, as it's easier to work with. However, the kit is based on and orange-only version of the type, namely the famous "Jagermeister" racer and so I am stuck with it.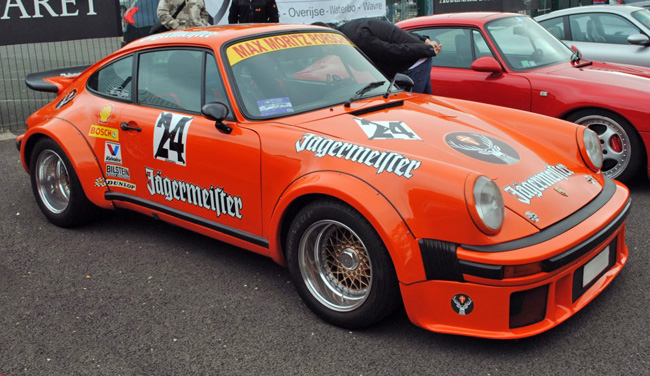 Here's a quick look at how it all turned out…
Here's a little bit of background to the '934
The Porsche 934 was introduced for the 1976 racing season. It was manufactured for two years, 1976 and 1977, with at least 400 being manufactured. Toine Hezemans drove this car to victory at the European GT Championship, while in the U.S., with George Follmer at the wheel, it also became the Trans-Am champion. It continued to win races throughout the late 1970s.
The 934 was essential in building the Porsche 934/5, a combination of the 934 chassis and engine with the 935 wheels, tires and rear wing configuration.
The 934 as well as the 935 were raced in the Deutsche Rennsport Meisterschaft in a distinctive orange "Jägermeister" livery.
Alan Hamilton the Australian Porsche distributor at the time owned one of these cars and competed and won the 1977 Australian Sports Car Championship, and in 1980 the same car won the title with Allan Moffat behind the wheel.