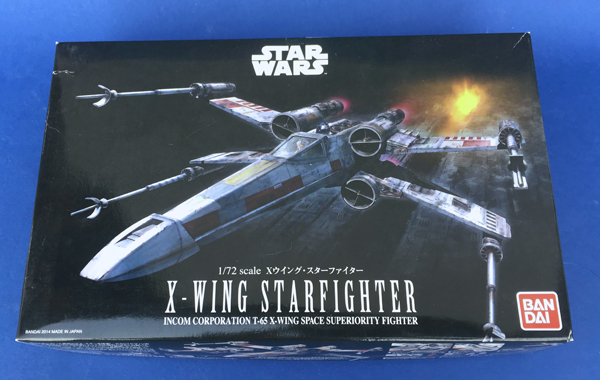 Full Review with Dave Coward
Just before we get into this, here's a look at how it all turned out…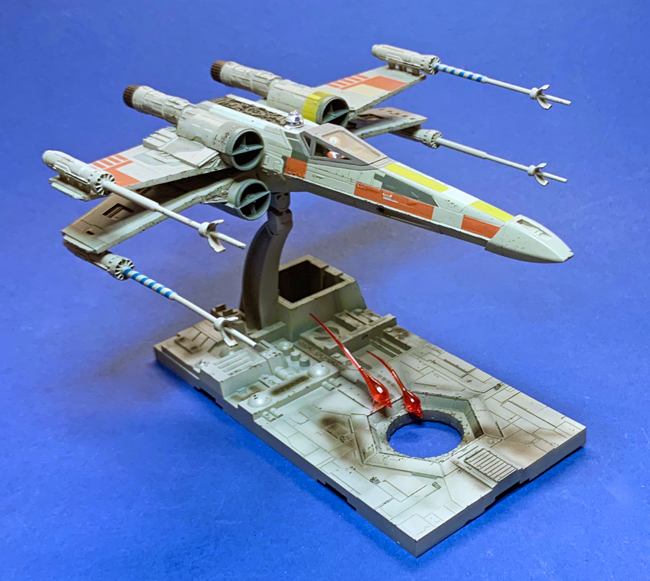 Background
Being a child of the 70s/80s Star Wars was a big part of my childhood and I can't resist these Star Wars models. I have previously made Bandai's interactive 1:48th X-Wing and their 1:72nd Tie Fighter and really enjoyed both builds. Unfortunately, since releasing a whole series of these kits in 1:72nd a couple of years ago but they have been increasing difficult to get hold of unless you were prepared to pay a small fortune on a well know auction site.
Fortunately, Revell appear to have made a deal with Bandai to re-release this range of kits in which is great news and I now look forward to building up a little collection of these now I can get hold of them. Having done the Tie Fighter, the next logical kit is the Rebel X-Wing, its adversary so let's see how it builds.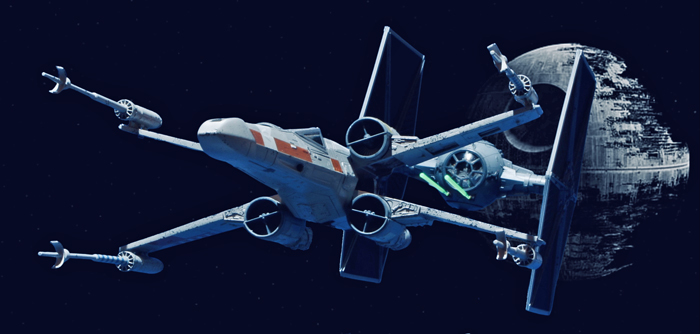 Construction
You can build these kits without the need for glue or paints as the plastic is pre-coloured, the parts clip together and there are stickers as well as decals. This means that even the most inexperienced / young modeller can make these kits or they are a great basis for the more experienced modeller to add their own signature to them.
My plan was to paint the kit up and use this process in combination with some of the decals to get the finish I wanted.