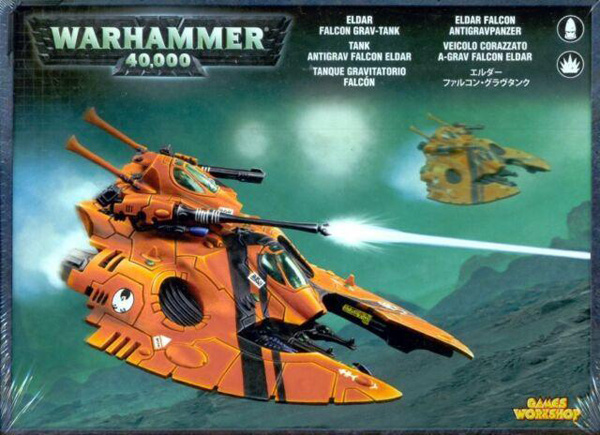 Short Feature Article with steve Noble
Introduction…
For those not familiar with the above kit, it was designed and made for use in the futuristic war game, Warhammer 40,000. A wide range of figures and vehicles from Citadel Miniatures have been produced to support the game.
The game centres around warriors of the Imperium (humans) fighting against armies of foes in various forms, some of which are humanoid. One such group is the Eldar. A highly advanced civilisation that, having made huge technical advances, degenerated when it turned its focus on the potential power of the mind.
The Model…
The Falcon is the principle armoured fighting vehicle of the Eldar being both an assault vehicle and troop carrier. As a wargaming item in 32mm scale, it measures approximately 6.5cm by 5cm. It is of robust construction capable of a reasonable level of rough handling. Despite this, it has a good level of detail and finesse. From its simple and well thought out design, construction is straightforward to produce an attractive model.
As movement of the vehicle is by manipulation of gravitational fields means that the model is best displayed in flight.