Kit Ref: 04988
Price around: €21.53, £18.00 or $23.71
Check out the In-box review – here
Our thanks to Revell for supplying our review sample. Revell model kits are available from all good toy and model stores. For details visit www.revell.de/en
Background…
This is one of the very first full builds we have undertaken of Sci-Fi kits as we expand the SMN content to cover other popular areas of scale modelling and I'm really excited about that for so many reasons. Lots of new technique possibilities to cover in your SMN Techniques Bank for example – lots of cross-over to see how different modellers are using all kinds of techniques so that you can try them out too.
Let's get started…
I'll not dwell on the origins of this kit, save to say that it's all covered in my in-box review and that this kit does in fact have its origins in the excellent Moebius model released some years ago. The kit was good then and is certainly still good now as you'll find out if you've not built one of the Moebius kits before. I think that it's just great that this model is once again available and I suggest you get hold of it while you can for sure.
As I've been able to finish my Viper Mk.II before we start to run the whole build, here are a couple of photos to show you the end result – hope you like it?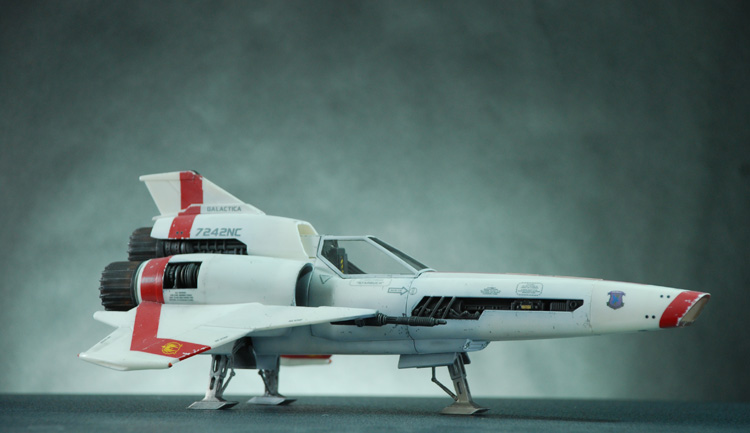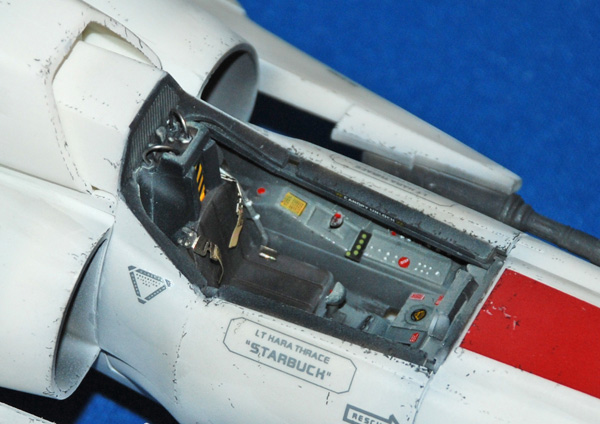 What's the plan?
The plan with this build has been to just go for it! Build the model as it comes, have a whole lot of fun doing it and maybe add some detail here and there as we go. For me, Sci-Fi modelling is all about just having fun, being creative and producing a model you smile at when it's done. True, I haven't done that many although that's about to change dramatically – really… many of the SMN Team have some great projects under way and planned, so you are in for a real treat. Check out Dave C's awesome X-Wing fighter – motion version with sound and lights – it caused a real stir at our recent club evening!