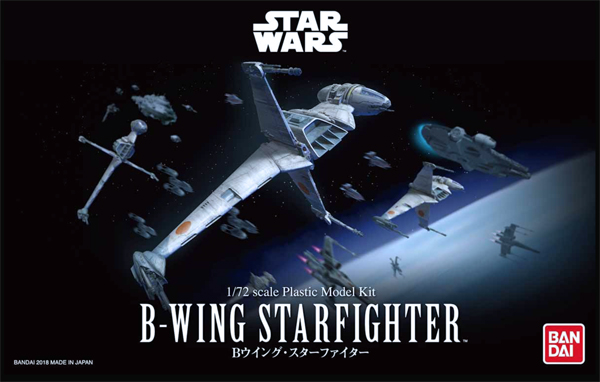 Full Review with Dave Coward
Background
Revell have re-released a number of BanDai's Star Wars models but unlike all of their other re-boxings these ones remain in BanDai's normal boxings with no Revell logos or instructions. if you want to see what you get in the box have a look at Geoff's In-Box Browse.
Here's a picture of the finished kit to show you how the finished kit looks.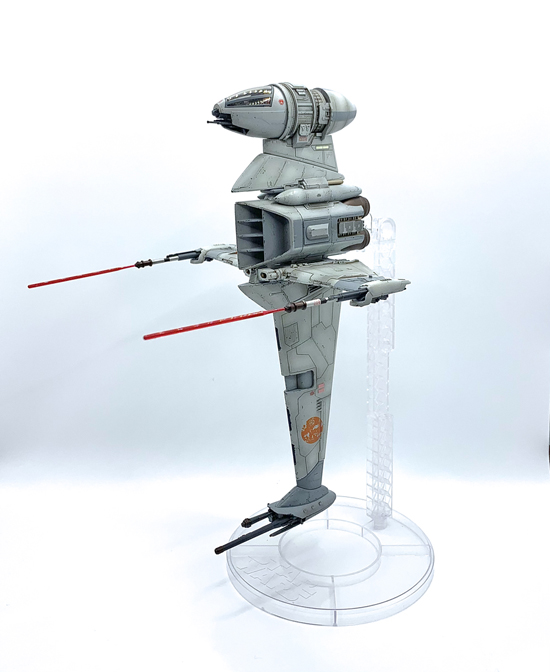 Construction…
These kits are designed to be built either as simple clip together kits with no requirement for painting and with stickers for the markings or they can be built more traditionally as a normal model with glue, paint and decals as I will do in this review. Having built some of BanDai's models before I know that they go together exceptionally well and have great detail but remain simple and uncomplicated builds. With that in mind let's see how this kit goes together.
The plan is to paint the kit up as individual parts and then assemble everything. Normally I would be totally against this process but knowing how well these kits go together I am pretty confident that this paint-then-build process will work in this case.
---
VIDEO DEMO
---
The kit build process is very straightforward with just 4 main build stages:
· Pilots pod and engine section
· Wings and lower tail
· Laser cannons
· Stand.
The first stage of the build is the pilot's rotating pod.