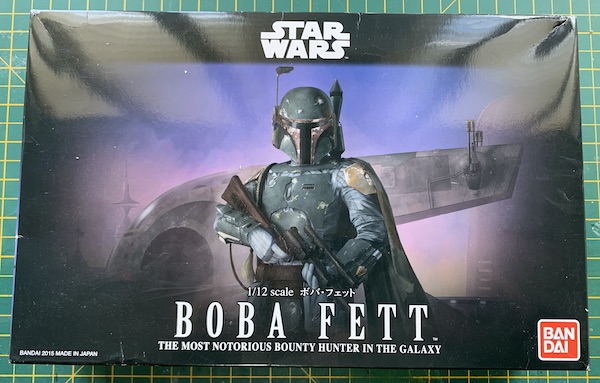 With Dave Coward
Background
The plan here was to build three of these Bandai figure kits one after another; Boba Fett, Darth Vader and a Storm Trooper. Each kit was to be approached in a slightly different way:
Boba Fett – fully painted and weathered
Darth Vader – painted, no weathering
Stormtrooper – from the box with no or minimal painting
All three would be built as intended from the box trying not to use glue unless absolutely necessary. Below is a picture of the three finished figures.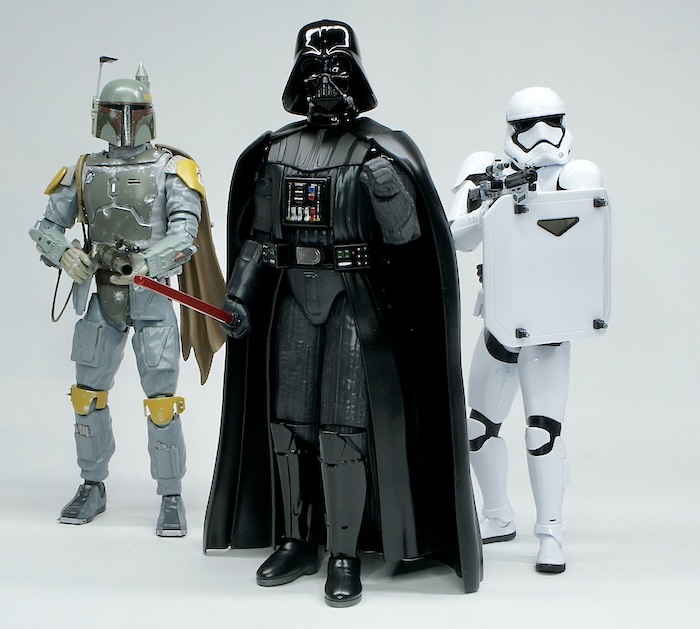 So, what's in the box?
Rather than go through each of the boxings I'll just show what's in the Boba Fett box as the make-up is very similar for each. The box contains several coloured sprues that are coloured coded to the actual figure to allow you to build the kit up without painting it as I intend to do with the Stormtrooper.
Each sprue is perfectly cast with no flash and each part is clearly marked so it can be easily referenced to the instructions.
With regards to the instructions these come as a full colour fold out sheet that has Bandai's normal construction sequence: the lower section has the construction of a subassembly and the upper section shows how this is attached to the larger assembly. It does make sense once you look at it properly, trust me!! The kit has either decals or stickers, this allows even the youngest/most inexperienced modeller to construct and decals the kit.
Overall these kits are designed to be built either straight from the box with no glue or paint and use the stickers or they can be painted up and the decals used or a combination of all the previously mentioned can be used – it's your call.
The only real observation that could be a bit troublesome is the paint colour call outs. These are in Japanese and reference Tamiya Acrylic paint mixes. If you search the internet you can get an English translation of the instructions with the paint mixes if you want to use these colours – I just used paints that I had that nearest matched what was shown on the box and in the instructions.
---
---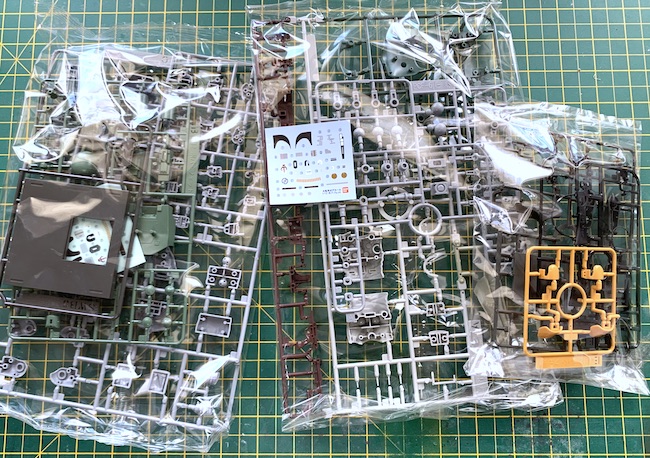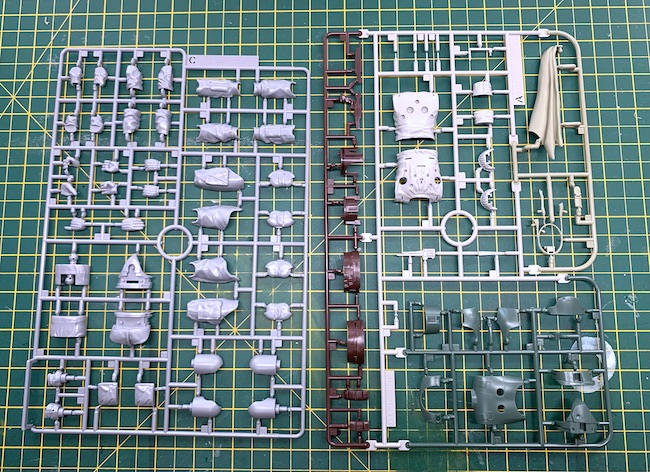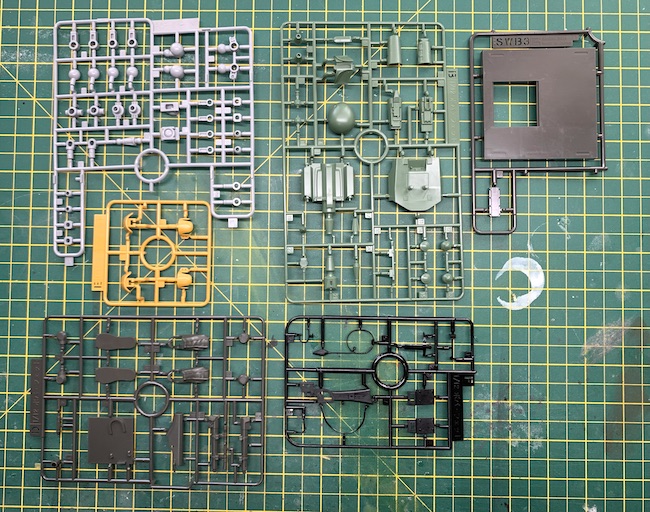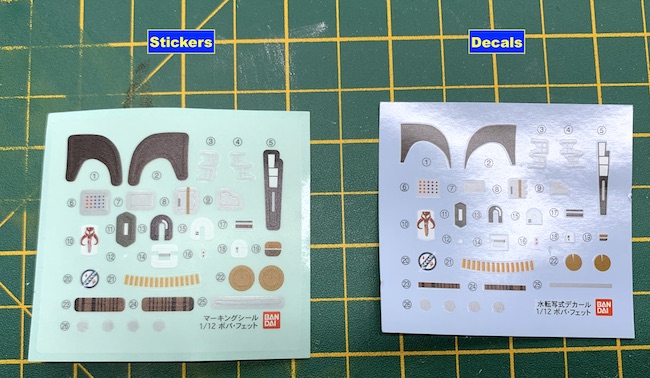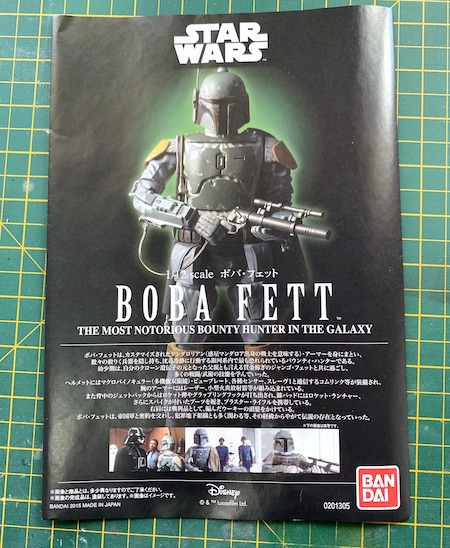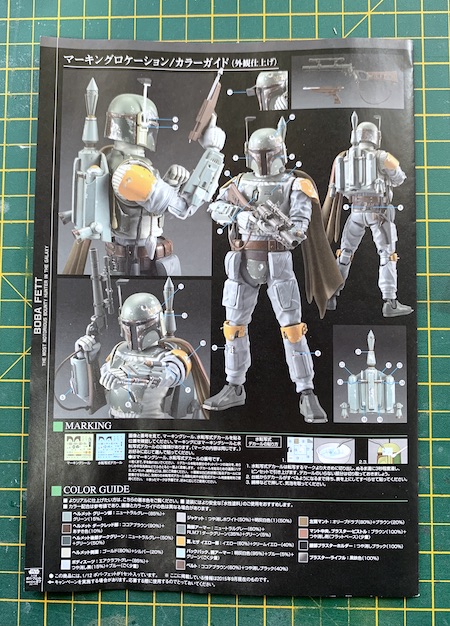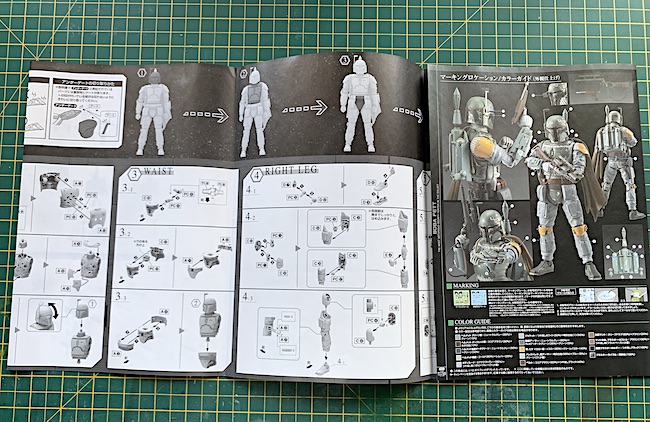 And here's the finished Boba Fett figure.