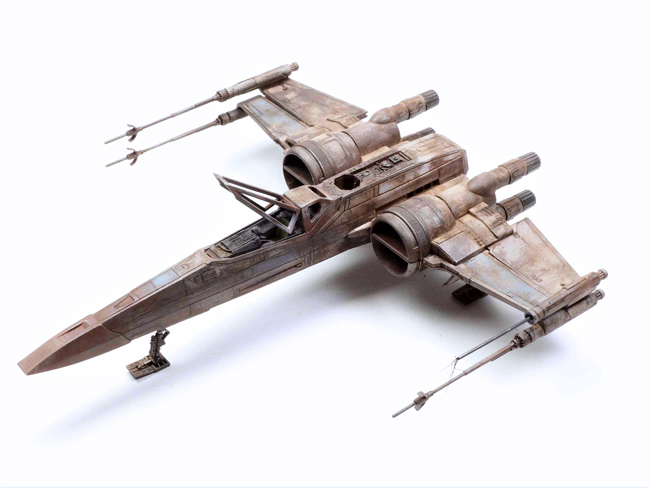 Special Feature Article by Jamie Haggo
A note from Geoff…
It's a huge excitement for me and I'm sure many of you that we have another build of the famous X-Wing Fighter from Star Wars. Not just that…but when Jamie came over recently, he spotted this one and this project was born! Not only do I love the X-Wing I also love the way Jamie approaches his weathering techniques and many of you I know have enjoyed his SMN Modelling in a Day Workshops were you've been learning how to apply some or all of what Jamie does to your own projects with great success :)
Remember – looking at each stage of the process you can create an infinite variety of 'graded' finishes and by that I mean subtle to extreme – you decide how far to go with each and every project. AND, remember too, Jamie will be the first to say that this is his approach and I, for one, can learn heaps from watching and seeing how he tackles the different layers involved in the process.
And, just before I hand over – here's a shot or two of how it all turned out – the closer you look, the more subtle and deep the effects are that create the overall finish to this very worn bird!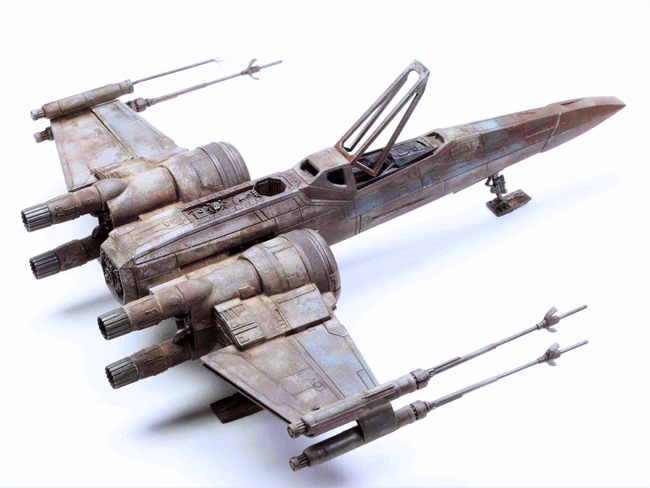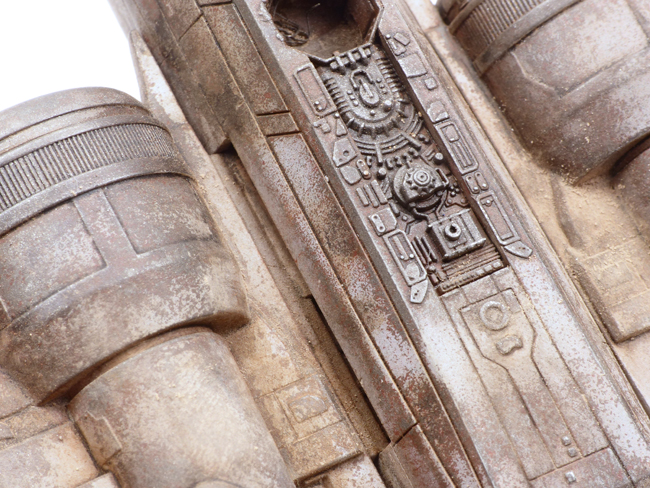 And you may not have seen Jamie's excellent book on weathering? There's a full review and interview with Jamie in your SMN Book Review area!