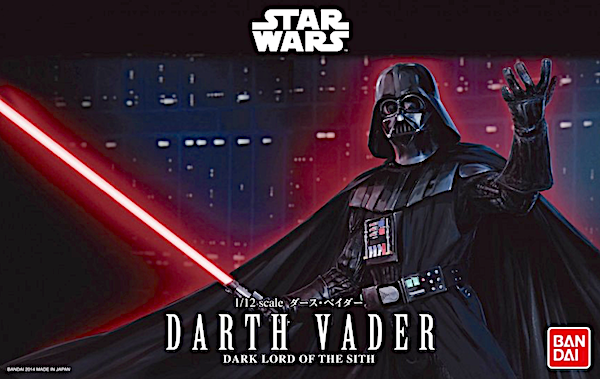 Full Review with Dave Coward
Background
The plan here was to build three of these Ban Dai figure kits one after another; Boba Fett, Darth Vader and a Storm Trooper. Each kit was to be approached in a slightly different way:
· Boba Fett – fully painted and weathered
· Darth Vader – painted, no weathering
· Stormtrooper – from the box with no or minimal painting.
All three would be built as intended from the box trying not to use glue unless absolutely necessary. Below is a picture of the three finished figures.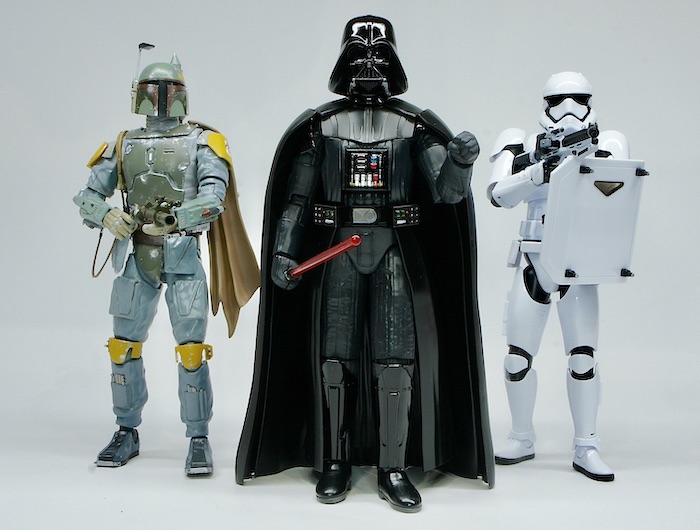 And here's a picture of the finished figure…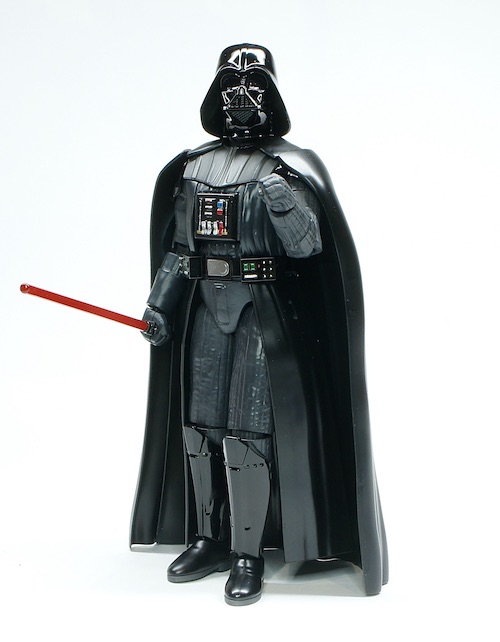 Construction
The plan with this build was to paint the figure but not to weather it as pictures of Darth Vader showed him always immaculately 'dressed' in the movie. The reason for painting him though was to get some variation in the black to add some interest to the finished figure. I used the same process as I did with the Boba Fett, basically I painted up all the parts and then just assembled them according to the instructions – it is that easy, honestly!!