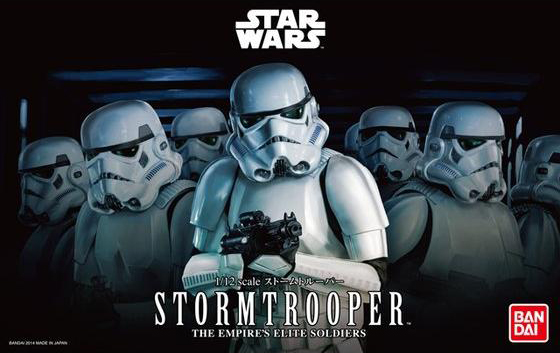 Full Review with Dave Coward
Background
The plan here was to build three of these Bandai figure kits one after another; Boba Fett, Darth Vader and a Storm trooper. Each kit was to be approached in a slightly different way:
Boba Fett – fully painted and weathered
Darth Vader – painted, no weathering
Stormtrooper – from the box with no or minimal painting
All three would be built as intended from the box trying not to use glue unless absolutely necessary. Below is a picture of the three finished figures.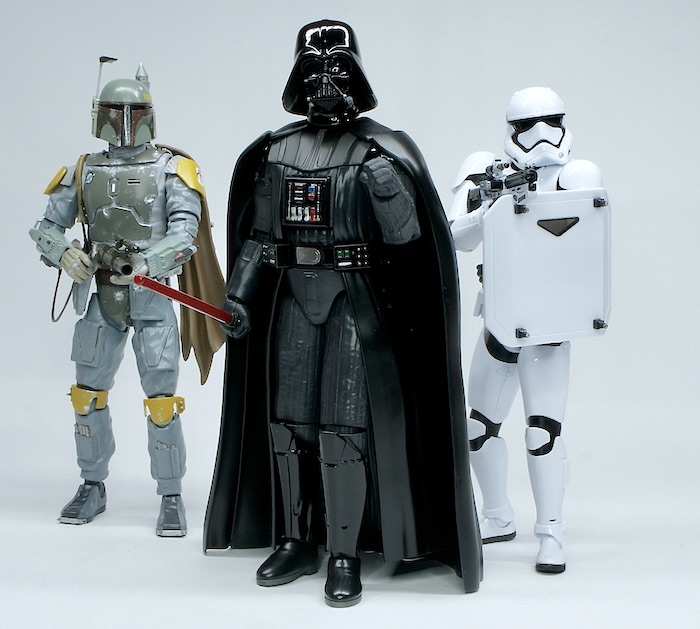 And here's a picture of the finished figure…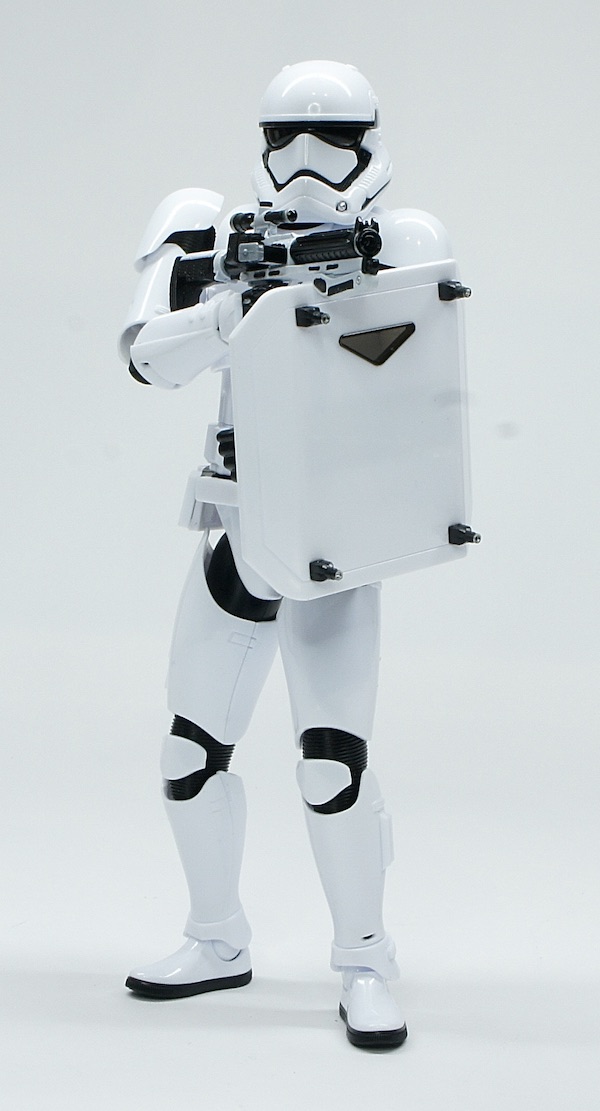 Construction…
This was the last model in this three-part build that I was doing and was in theory to be the easiest of the three as the plan was to build the figure from the box with no painting or gluing. The reason I chose this figure for this was the finish of the stormtrooper. If you looked at real pictures from the films of Stormtrooper their armour had a shiny plastic finish and the best representation I could get of this was just to use the unpainted glossy white parts from the kit along with the black under parts. One thing I had to be careful of was to try and avoid scaring the plastic when I removed it from the sprues. I made sure I used high quality cutters to minimise any chance of this and to credit Bandai a lot of the sprue gate attachment points were in hard to see positions on the finished figure.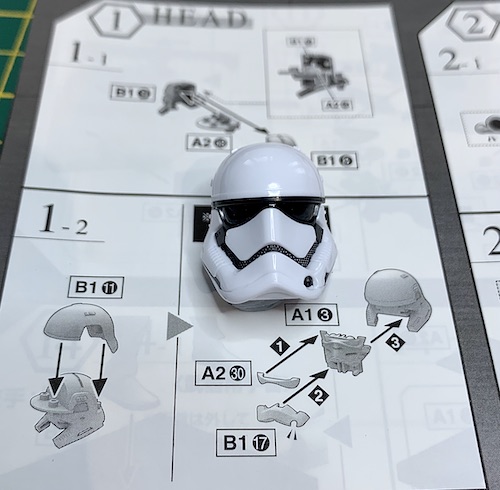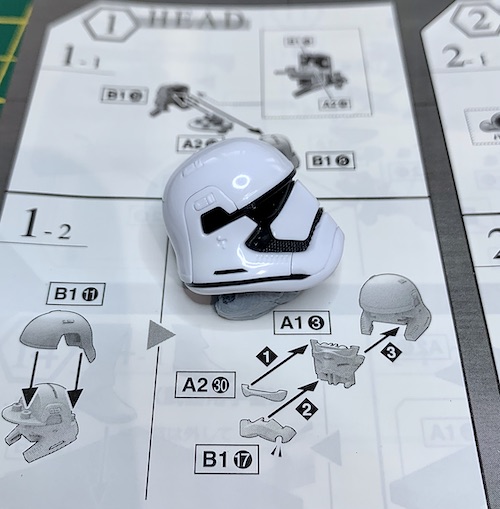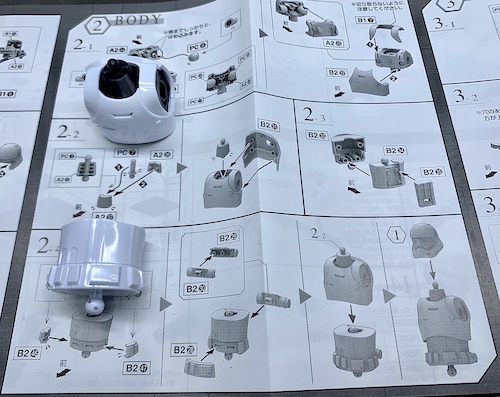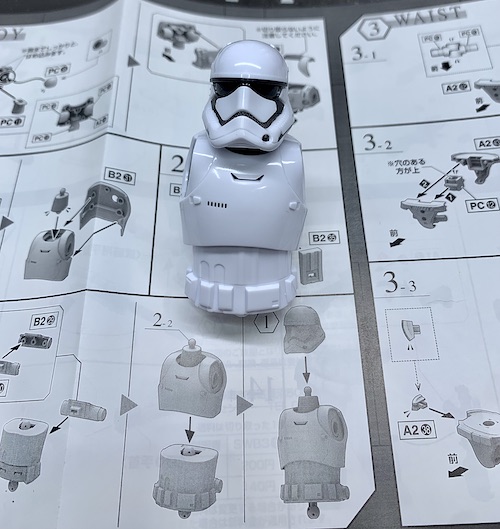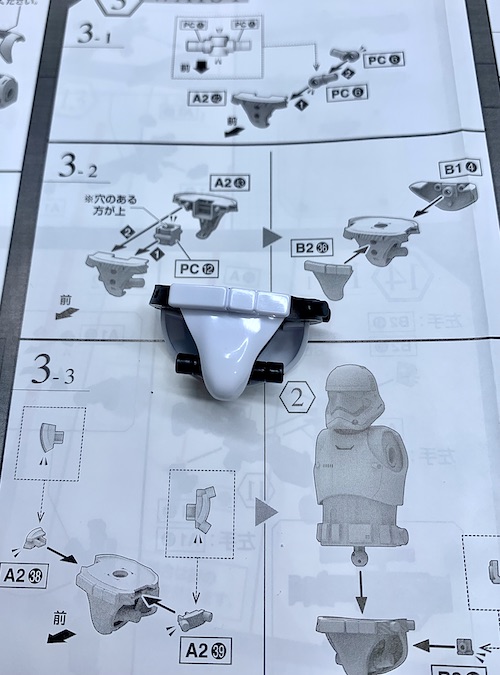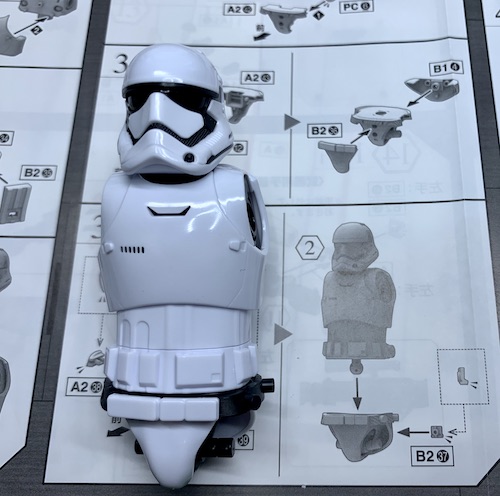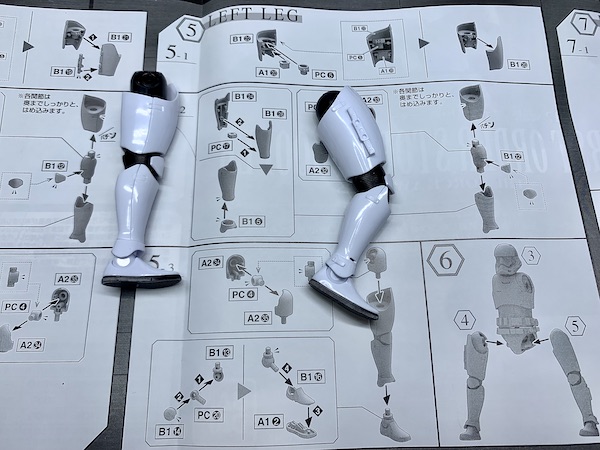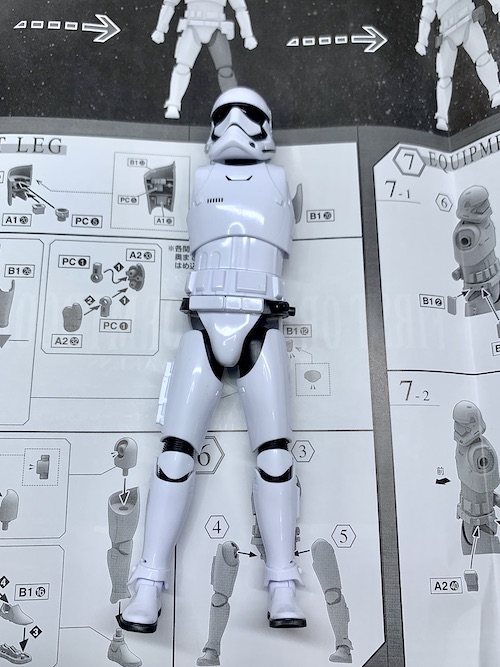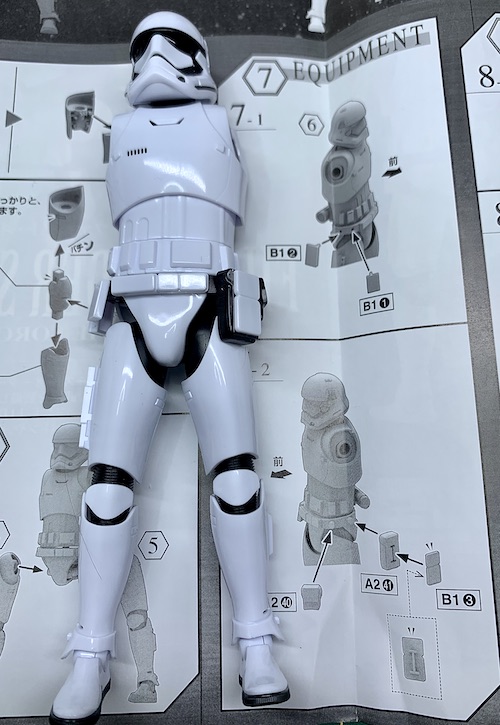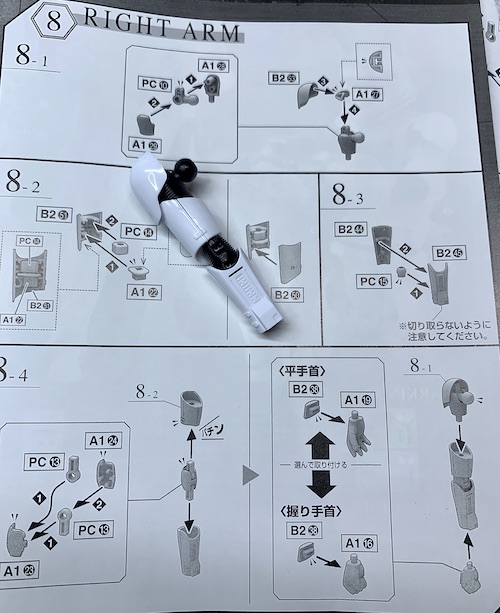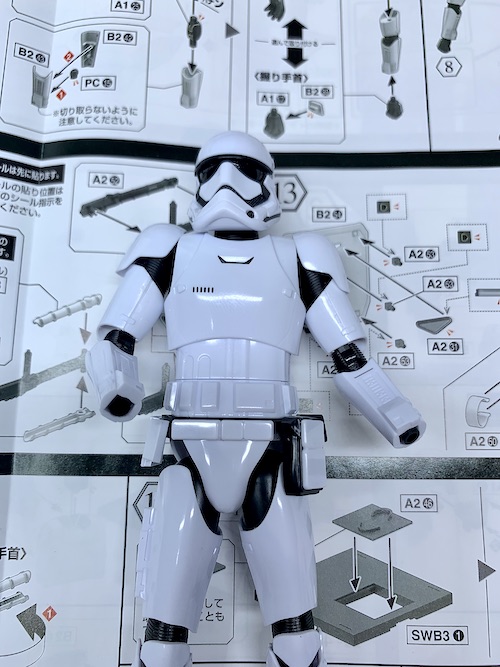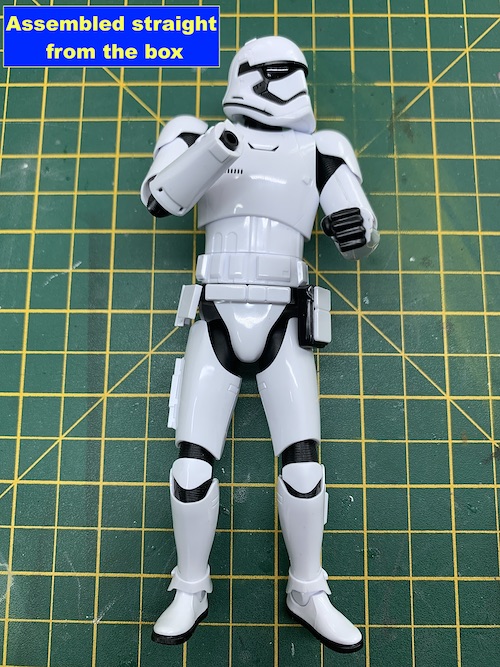 The plan of not painting anything worked for the main figure and the shield but the weapons were not quite as simple. The laser rifle needed to be painted up as it was very simple if you didn't and didn't really look like the real thing. The 'prod' did have decals to detail it up but again I found that painting it up gave a far better look.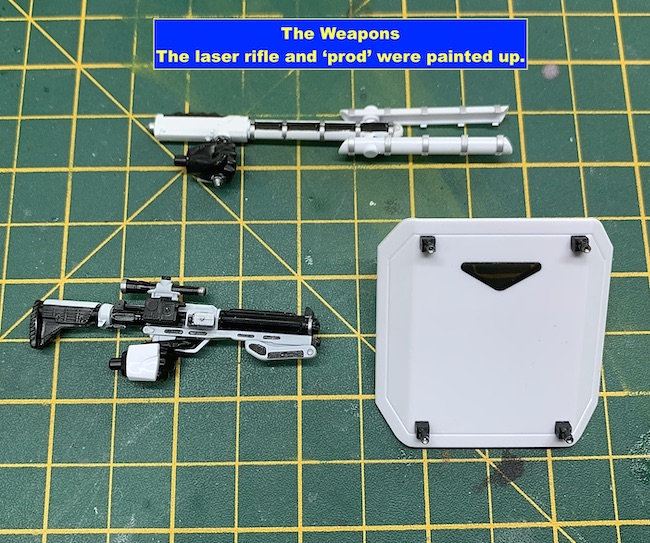 ---
VIDEO DEMO
---
Summary…
Well this was the final part of the three-part build of this Star Wars "Bad Guys' project. I have really enjoyed all three builds as each brought a different type of build/finish to the project and this has shown how you can either build these straight(ish) from the box or add that bit more to them through painting and weathering. I do like the finish of the Stormtrooper and the bare kit plastic definitely works to give the right look to the figure. You could get away with not painting up the weapons and the look of the finished figure would still be good but I just wanted to get a better effect.
Again, as with the other two figures, I can't recommend these highly enough as they go together perfectly and cater for all levels of modeller.
Dave C.
Quick summary Star rating out of 5
| FEATURE | STAR RATING |
| --- | --- |
| Quality of moulding | ***** |
| Accuracy | **** |
| Instructions | *** |
| Decals | *** |
| Subject choice | **** |
| Build enjoyment | ***** |
| Overall | **** |