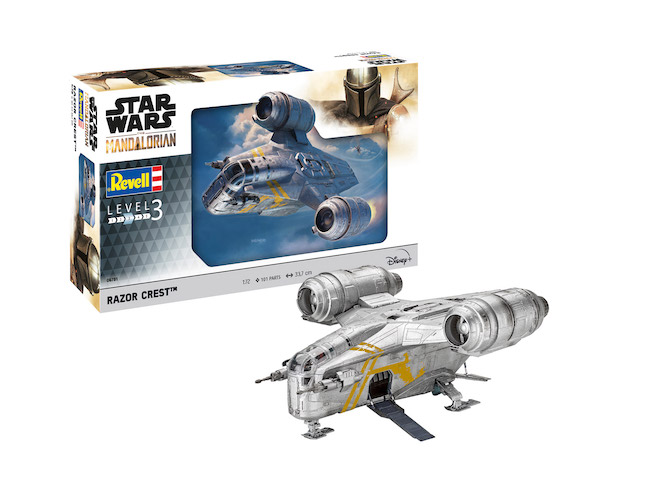 Full Review with Dave Coward
Background
The Razor Crest was an ST-70 Assault "Razor Crest" ship used by the Mandalorian bounty hunter Din Djarin. Prior to the rise of the Galactic Empire, it served as a military patrol craft. The vessel eventually fell into the hands of Din Djarin, who lived and worked from it as he hunted bounties in the Outer Rim Territories in the early years of the New Republic. He used it throughout the search for the child named Grogu, and continued to use it on the quest to find Grogu's species in 9 ABY. The Razor Crest was destroyed by a single shot fired by Gideon's light cruiser during a skirmish on Tython.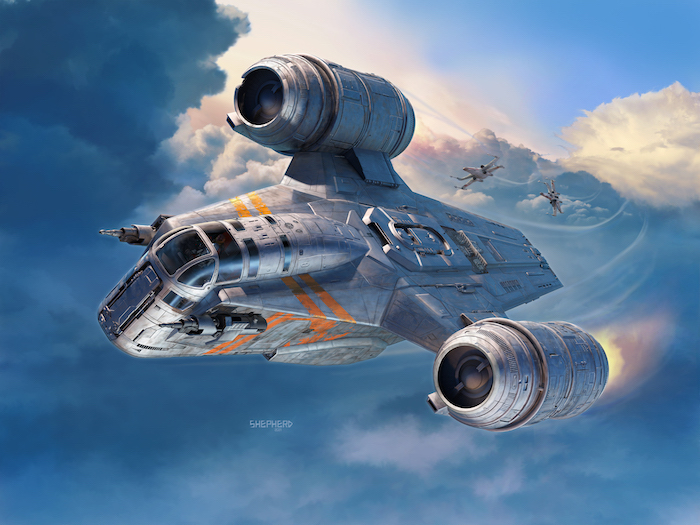 The craft was conceived by Jon Favreau, and was designed by Lucasfilm Ltd. veteran concept artist Ryan Church. Favreau's design brief was the A-10 Thunderbolt 'Warthog' It was created as both practical and computer-generated models. The designers drew inspiration from World War II plane aesthetics, military style aircrafts, and derelict planes seen in airport graveyards.
"Jon's design brief was the A-10 Thunderbolt 'Warthog,' which I know extremely well. That's my favourite plane. When I was a kid, I would steer the family vacation to the Tucson air show, the main A-10 pilot training base. I got to sit in the cockpit and everything. The Warthog almost looks like a Star Wars vehicle, if you painted it the right colour, because it doesn't have anything compound about it. It's all simple shapes. And that's the difficult thing about using the A-10. It's so conventional: wings, fuselage, and engine. It ends up looking like a toy if you're not careful. It's got to look at least as distinctive and odd as the Slave I. Is this the Slave I's brother vehicle? Is this another Mandalorian vehicle? But, by then, I knew I couldn't do those big weird shapes because that's not very A-10."
―Ryan Church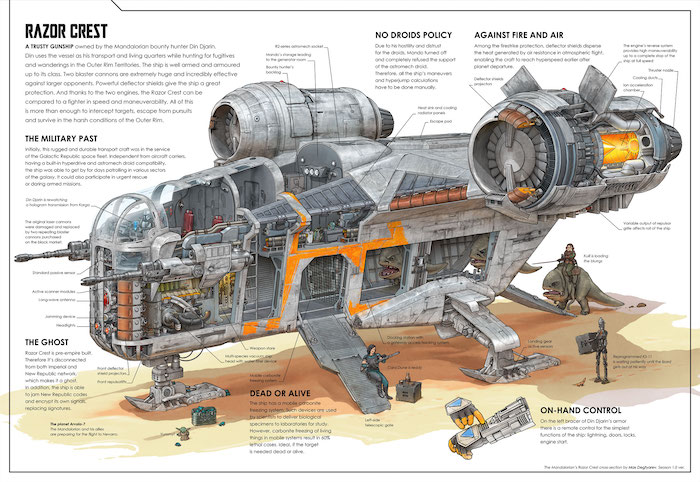 Before we start !!
Before we start on the construction if you want a full review of what's in the box have a look at the in-box review that Geoff has done and below is a picture of my finished kit so you can see the end result.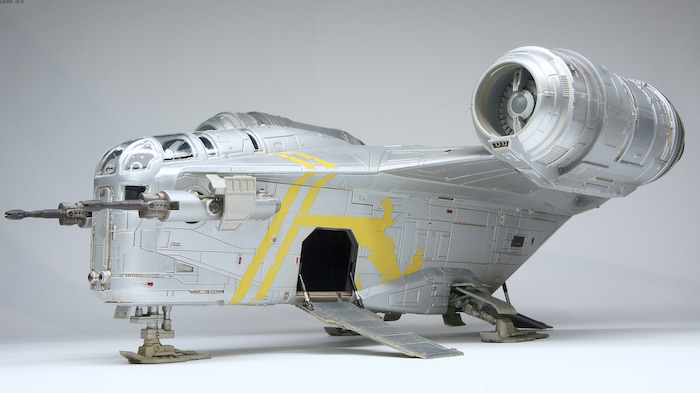 Talking of boxes Revell use their usual end-opening box for this kit which I really dislike so the first job is to tape up the ends and cut open the back so you have a 'conventional' box to store the parts in whilst you work on the kit.