Construction
Is very straightforward and there's no doubt where the parts locate and there aren't many of them either, making construction swift and fun. The front and main body sections of the ship are separate and attach with a neat join using cyano glue. I added plenty, reinforcing the internal joins with the same to make a strong joint. Use kicker/activator to set the glue and speed things up.
Photos: rear upper main body section and in close-up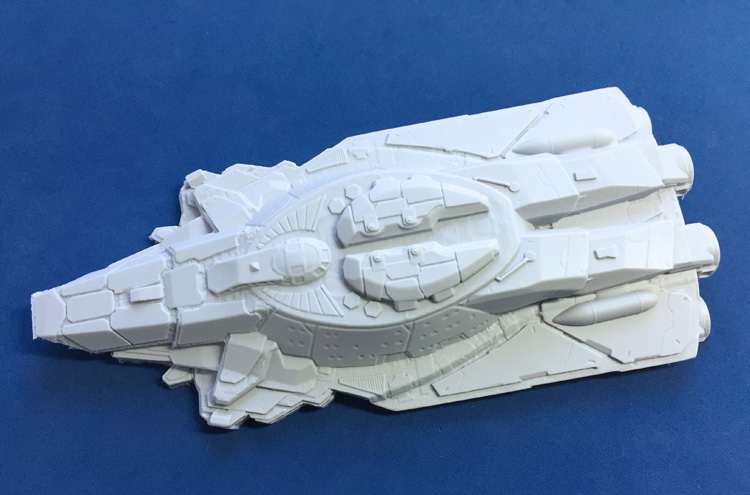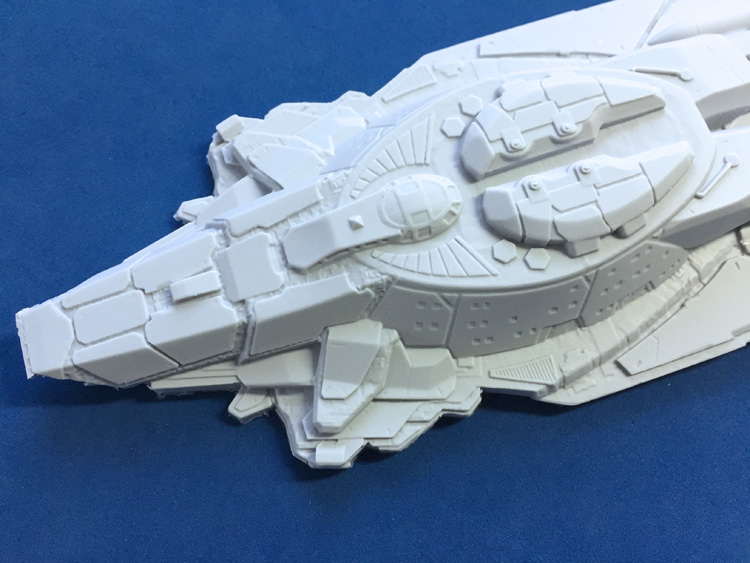 Photos: front upper section with the two small casting blocks to remove in the second pic.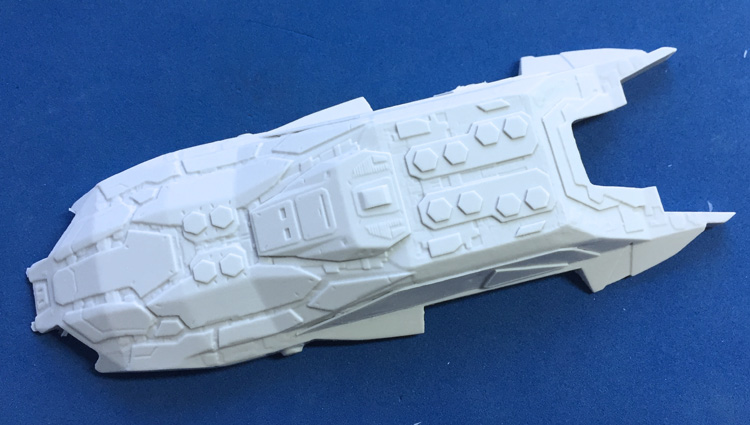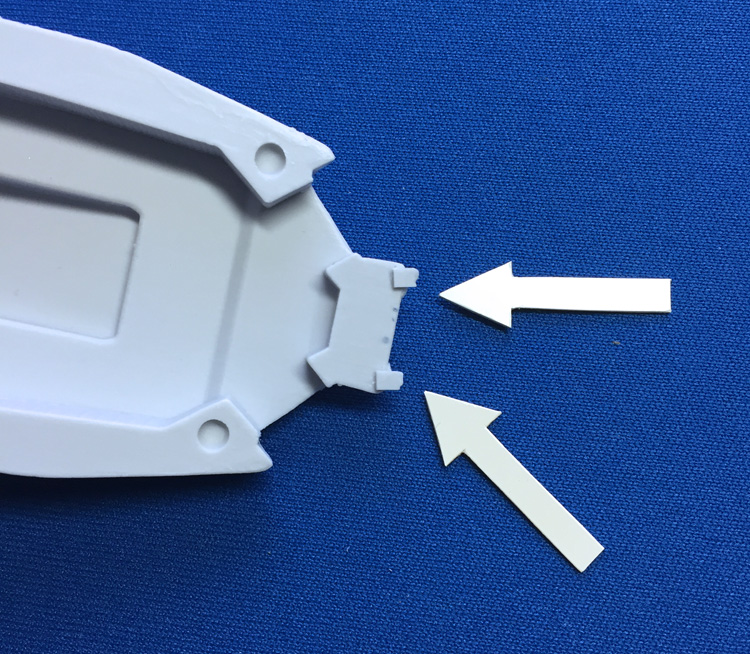 Photos: front and main body upper sections joined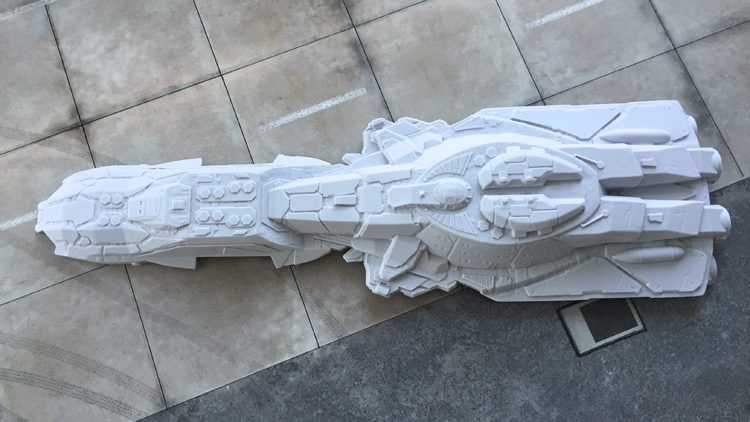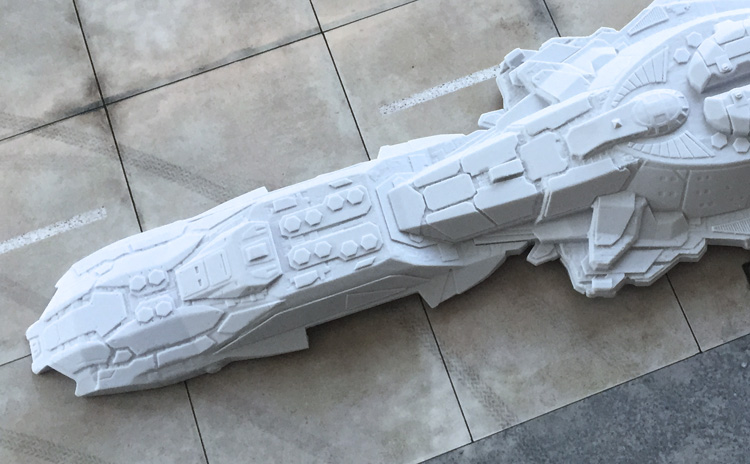 Lighting kit
I didn't buy this additional accessory available from the manufacturer but it's definitely worth getting I would say to bring some extra life to your model. If you do get one, or use your own, now's the time to insert all the cables and LEDs, before joining the main body sections.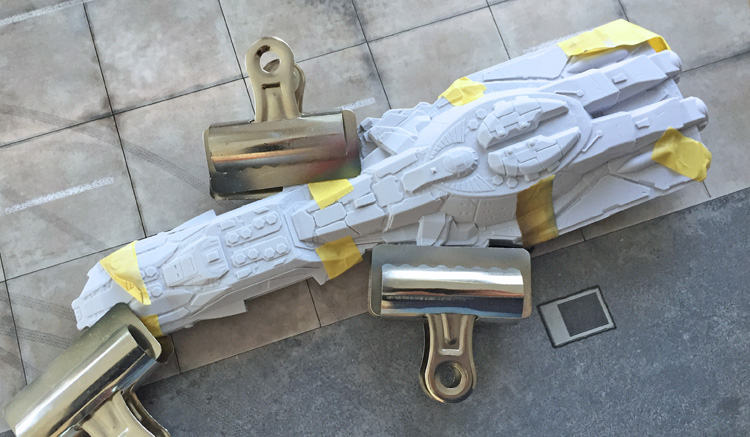 The lower sections are cleaned up and assembled in the same way and here you can see the main upper and lower sub-assemblies now joined and firmly held together using bulldog clips.