Zaralon – From concept to completed model of Zaralon, the destination location of the future
By Jeff Hayes
The model you are about to see is of a theme park concept I designed named Zaralon. It is as unique on the inside as it is on the outside. It is totally enclosed and self contained. The actual structure will be 2,987 feet in diameter, 450 feet tall, with a 250 foot tall glass dome, and has a footprint of over 500 acres.
It has 3,000 hotel rooms, 3,500 time share suites, 10 restaurants and an assortment of retail stores in addition to the variety of destination locations within the venture itself taking guests through a number of totally immersive and interactive adventures only those who read the novel will know where they're going to.
The progression of these photos takes you from the first two…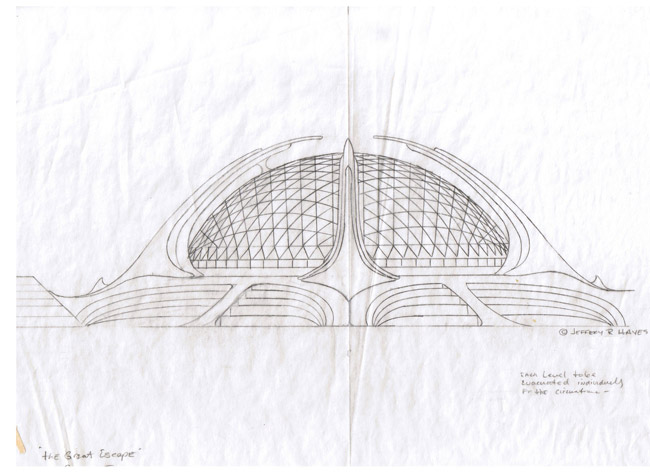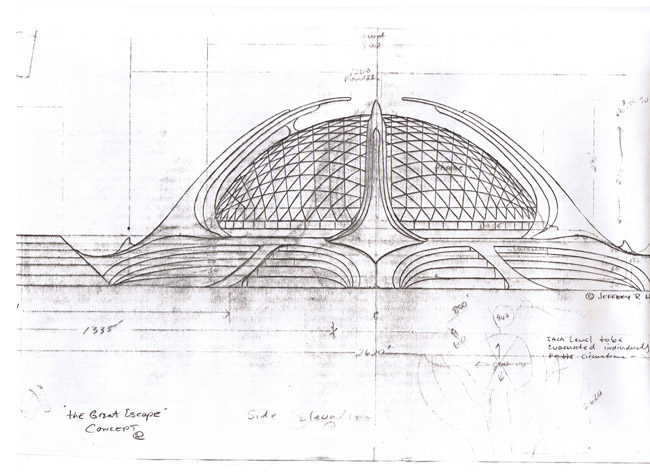 …concept drawings are where it all began.
The next series…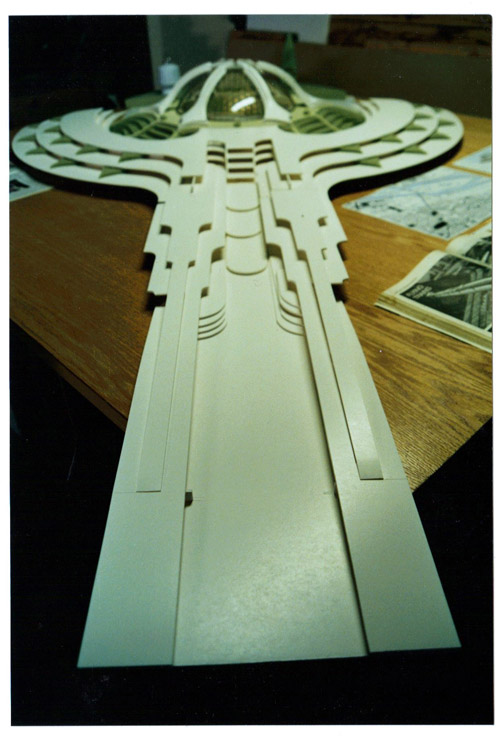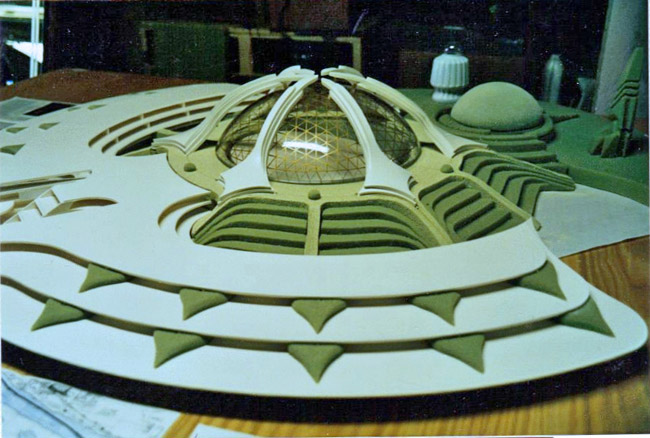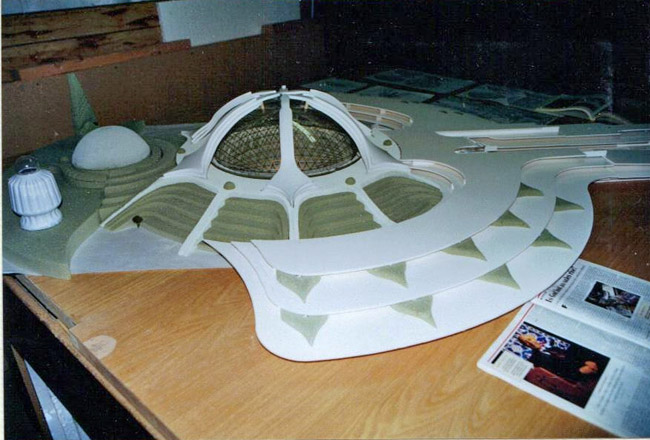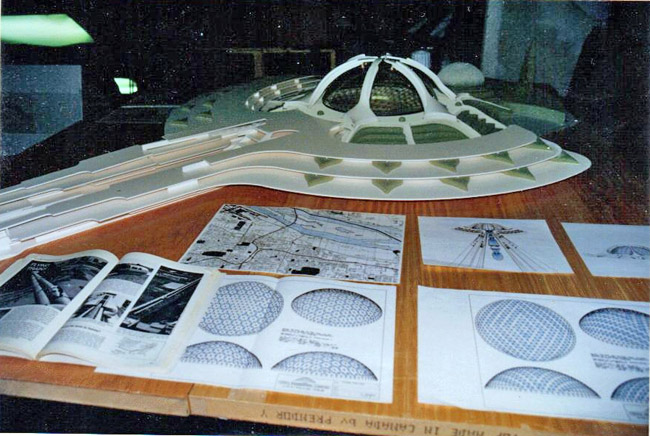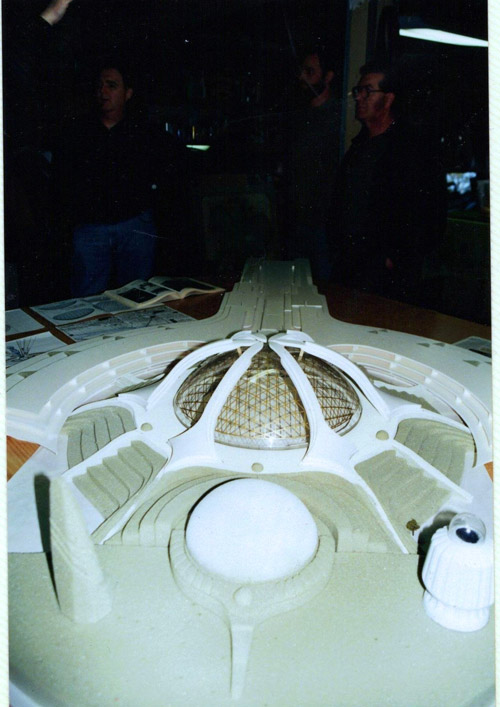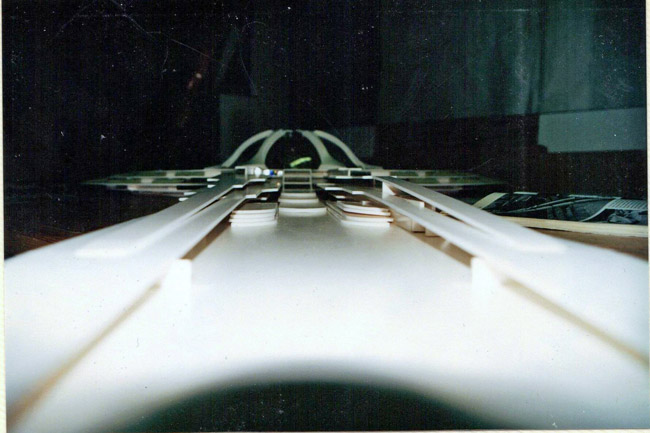 Z genesis is the next progression where the green floral foam was utilised for a number of applications where sculpting was necessary to include the smaller dome which has already been painted white in these pictures.