Review by: Geoff Coughlin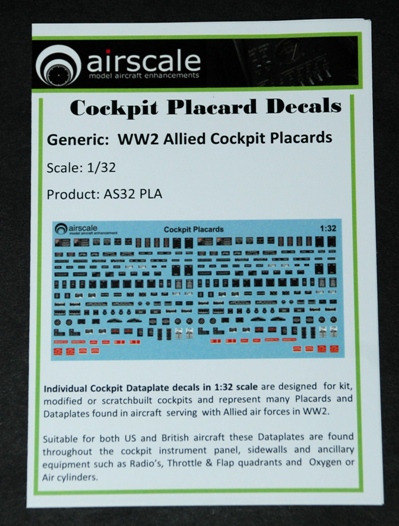 Our thanks to Airscale for supplying our review sample.
Although not a WWII subject, I recently completed the very impressive Alley Cat 1:48 scale Shorts Tucano and good as that kit is, there are no instrument decals – enter Airscale. This company was fantastic at supplying this set, along with one or two others you'll soon read about in Here Now and it's fait to say I couldn't have completed this project without these instrument dial decals.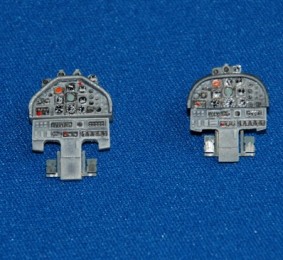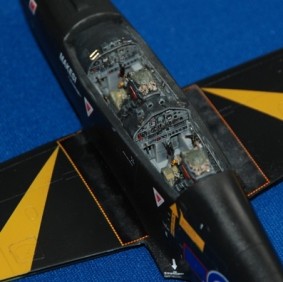 Sure, the dials I used aren't strictly accurate, but they look good enough for me.
Many of the older 1:32 scale kits of RAF and other Allied aircraft will benefit greatly from adding these detailed cockpit placards, not to mention some of the newer models too, as the placards are frequently omitted from the kit.
The Airscale sheet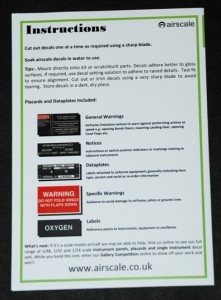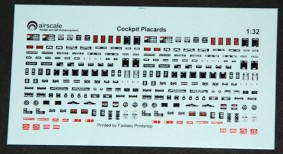 Each dial comes as a separate item – fantastic! No, fiddly job of cutting out individual dials from a solid backing sheet as I have had to do before.
The dials are well printed, as you'd expect from the Fantasy Printshop, in perfect register and go on very well, especially onto a glossy surface. In fact that's all you need to do, gloss up the surface and apply the decals in positions that most closely resemble that of your subject.
Reference will help you of course (like the SMN Photo Reference Library with great internal shots of a number of Allied WWII types), but it couldn't be simpler. The decals went on easily using Micro Set decal wetting solution.
Highly Recommended.
| FEATURE | STAR RATING (out of five) |
| --- | --- |
| Quality of Decals | **** |
| Accuracy | ***** |
| Instructions | **** |
| Decal Printing | ***** |
| Subject choice | ***** |
| Overall | **** |
Geoff C.