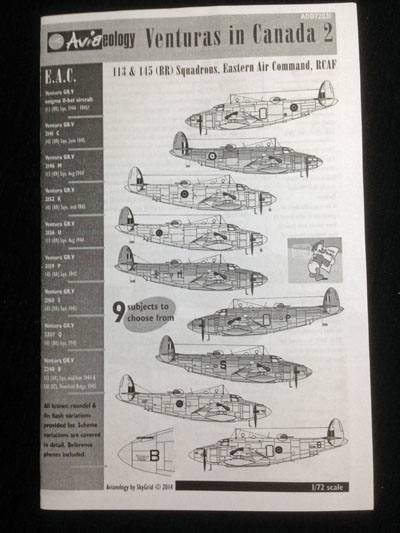 Ref: AOD72031
Price: See Aviaeology website for latest pricing (October 2014)
My sincere thanks to Aviaeology for supplying our review sample – get this excellent quality sheet here now at www.aviaeology.com
A little bit about Aviaeology…
Aviaeology has sent over some new decal sheets that they produce – and great quality they are too! They also produce books and a whole range of excellent model-related and historical products so I strongly recommend that you visit their website to see exactly what's on offer.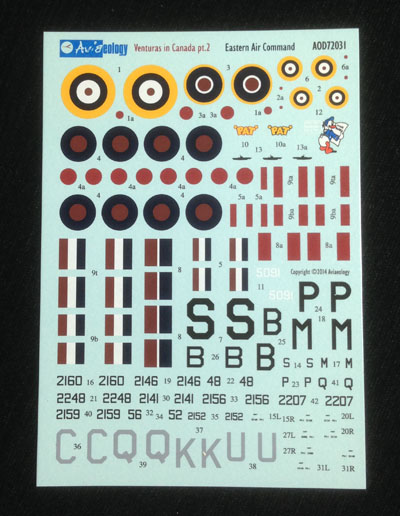 This set…
This release is an impressive decal sheet for modellers featuring Lockheed Ventura aircraft that flew in Canada. We built the very good Revell 1:48 kit here and what a good job Julian S made of it too. This sheet is for the smaller 1:72 scale but check the Aviaeology website for availability in different scales. I'm aware of the Ark Models 1:72 kit that's available at the time of writing although you may find other kits too that will be good for using with this new decal sheet. But how good would it be to have an alternative schemes or schemes available to that supplied in the kit – well now you have – multiple options in fact! Using your chosen 1:72 model as a base will provide the perfect complement to the markings on offer here – fit shouldn't present any issues at all. The quality looks to be excellent with good solid whites in the roundels, codes and stencils where appropriate and opaque colours for the remaining decals. The carrier film looks to be very thin and minimal excess on view. Detail is very high quality with everything in perfect register – great! Accuracy looks spot on to my eye and you get some very interesting schemes too covering no less than 9 aircraft. You can see for yourself the specific aircraft featured; all very varied and interesting subjects and, as I say, just click the link above to take you to the decals and how to order them at Aviaeology.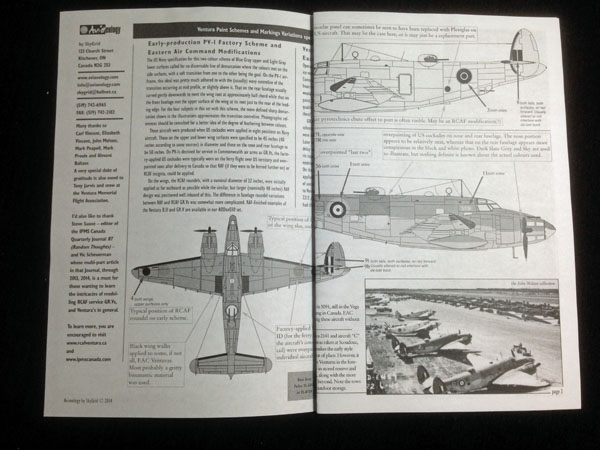 Instructions…
The instruction booklet is extraordinary because it is so well detailed covering each subject in seemingly great depth. Period photos are included wherever possible as well as drawings and notes to help you place and locate all the markings accurately. It matters not that the booklet isn't in colour as the detail within is quite clear and unambiguous.
Highly recommended Geoff C.