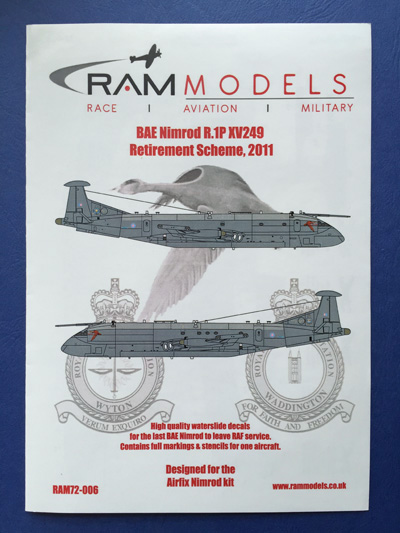 Ref: RAM72-006
Review by Geoff Coughlin (February 2016)
Price around: £10.49 GBP
Get this impressive decal sheet here now at RAM Models. Thanks to RAM Models for supplying our review sample.
XV249 was an impressive beast and a fitting tribute to this awesome aircraft, residing now at Royal Air Force Museum, Gosford UK.
The sheet is clearly designed for the Airfix kit that certainly makes up into an impressive model if you are prepared (as ever) to put in some work on the basic kit. Mick S did a magnificent job on the Airfix kit and you can find his full build article amongst all the other Airfix kit build articles we have in Finished Now – see them here.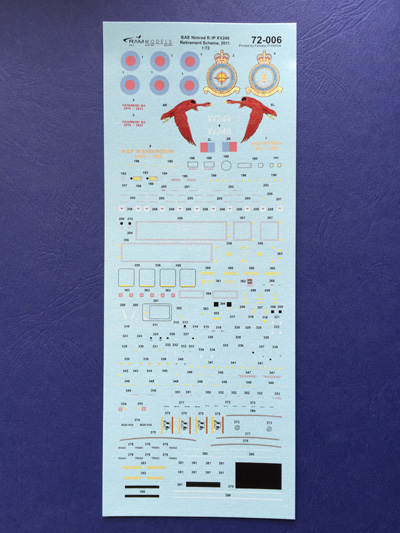 We've reviewed other decal sets from RAM before and they are impressive sheets – well designed, interesting subjects, well printed and good quality as is the case again here. I like the fact that all the stencils are also supplied as those supplied in the kit are not good quality (maybe that's now changed?).
Take a look at the attached photos – nice decals and a great subject – what else is there to say?
Highly recommended
Geoff C.