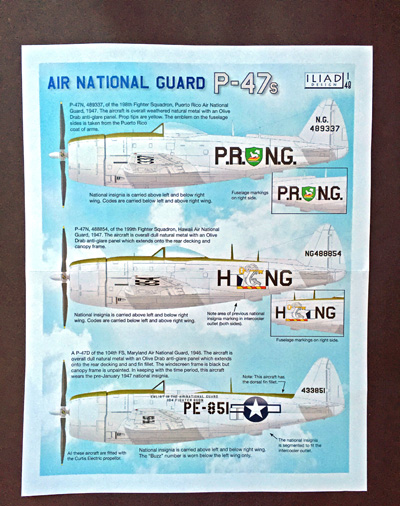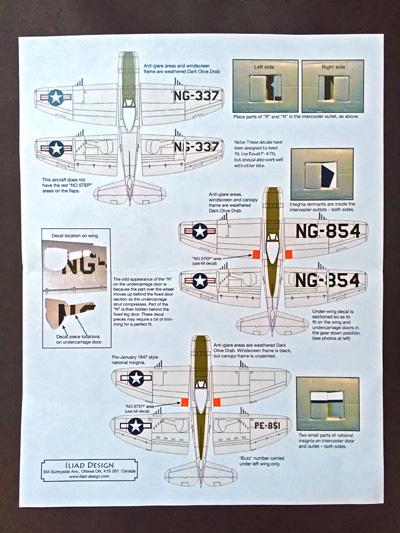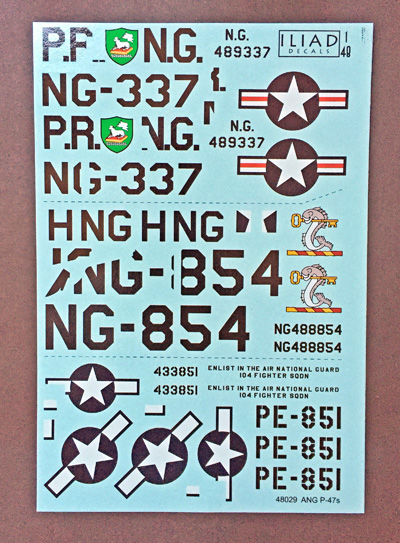 Ref: 48029
Price around: $12.00 Canadian
My sincere thanks to Iliad Design for supplying our review sample – get this excellent quality sheet here now at www.iliad-design.com
A little bit about Iliad Design
I had the good fortune to connect with Bob Migliardi at Iliad Design and he has sent over some new decal sheets that they produce – and great quality they are too! Iliad Design also produces books and colour charts and I strongly recommend that you visit their website above to see exactly what's on offer.
Sheet 48029 Air National Guard P-47s
This is another impressive decal sheet from Iliad Design to add to their growing range of decals – we have already reviewed several of their sheets and can find those reviews here.
Accuracy looks spot on to my eye and you get some very interesting schemes too covering 3 aircraft – all in NMF . You can see for yourself the specific aircraft featured:
P-47N, 489337, of 198th Fighter Squadron, Puerto Rico ANG, 1947
P-47N, 488854, of 199th Fighter Squadron, Hawaii ANG, 1947
P-47D of 104th FS, Maryland ANG, 1946
… all very varied and interesting subjects and, as I say, just click the link above to take you to the decals and how to order them at www.iliad-design.com.
Instructions
The instruction sheet is full colour and has clear all-aspect profiles indicating the location of all markings.
Highly recommended
Geoff C.