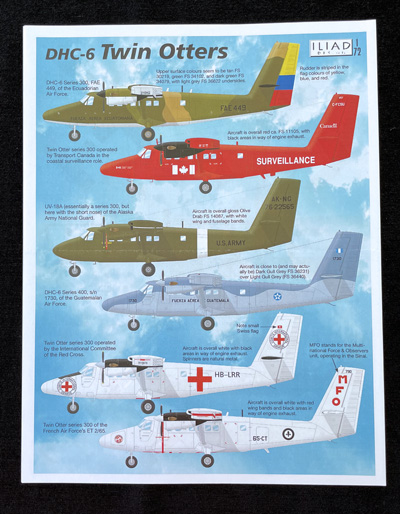 Sheet Ref: 72015A
Review with Geoff Coughlin (May 2021)
Get this sheet now from Iliad Design.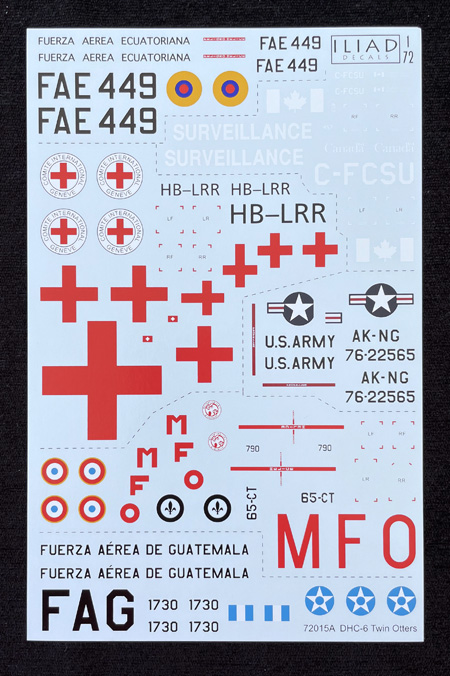 This is another great release from Iliad Design and covers, as usual, some very interesting and 'different' subjects for scale modellers. Revell produce a decent kit in 1:72 scale of the DHC-6 Twin Otter and would make an ideal kit source as well as other manufacturer's kits if you can find them.
The subjects this time are featured below and the quality of the sheets: colour, registration and production is very good.
Highly recommended.
Geoff C.