Review by Geoff Coughlin (March 2013)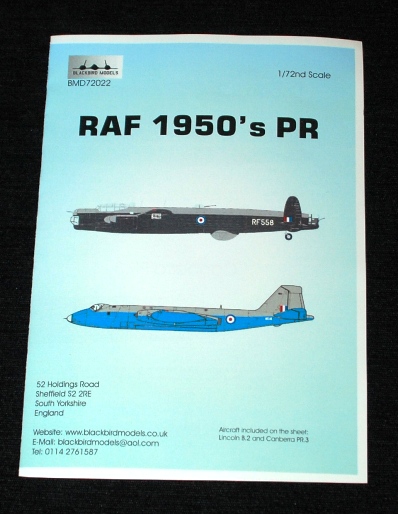 My sincere thanks to Blackbird Models for supplying our review sample. You can get some great unique and different decal sheets and accessories by visiting Blackbird Models on-line.

Subjects…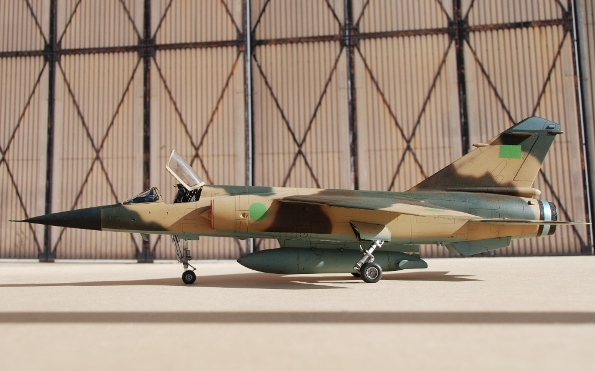 You may or may not be familiar with Blackbird Models and their wide range or decal sheets covering some eclectic subjects from across the world. I have used them on my Libyan Air Force 1:48 Mirage F1C and they went on very well. The sheet reviewed here covers both the Avro Lincoln and EE Canberra.
This is what you get on this sheet:
Lincoln B2 RF558 or 1425 (PR) Flight, based at RAF Khormaksar in Aden 1956. The aircraft is finished in Medium Sea Grey upper surfaces and black undersides; the radome being finished in Medium Sea Grey
Suggested kit: Airfix, Revell or Hasegawa Lancaster with Flightpath or Paragon detail sets
Canberra PR.3 WE141 of 540 Sqn RAF based at RAF Benson 1953. This aircraft has Medium Sea Grey upper surfaces with PRU Blue undersides
Suggested kit: Airfix or High Planes (converted).
The base kits shouldn't be too hard to acquire but the conversion accessories may be so you might want to start looking now if you don't have all you need for your chosen project! Great subjects though and the chance to build something quite different thanks to this decal sheet.
Quality…
This is very good – very thin carrier film and good colour saturation and opacity meaning the white should look white when on your model.
Geoff C.