Review by Geoff Coughlin (March 2013)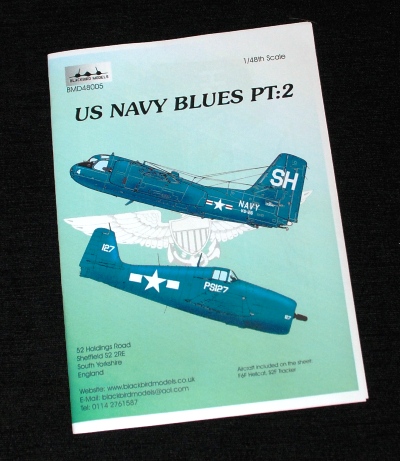 My sincere thanks to Blackbird Models for supplying our review sample. You can get some great unique and different decal sheets including this one plus accessories by visiting Blackbird Models on-line.
Subjects…
You may or may not be familiar with Blackbird Models and their wide range or decal sheets covering some eclectic subjects from across the world. I have used them on my Libyan Air Force 1:48 Mirage F1C and they went on very well. The sheet reviewed here covers both the Tracker and Hellcat.
This is what you get on this sheet:
• S2F-1 Tracker – This aircraft from VS-26 was based at NAS Norfolk in 1953. The aircraft is overall USN Sea Blue with a black anti-glare panel on the nose
Suggested kit: Kinetic
• F6F-5P Hellcat  -This aircraft from VF-9A crashed in mid-1947. The aircraft is overall USN Sea Blue
Suggested kit: Eduard, Italeri, Hasegawa, Academy, Heller, Dragon.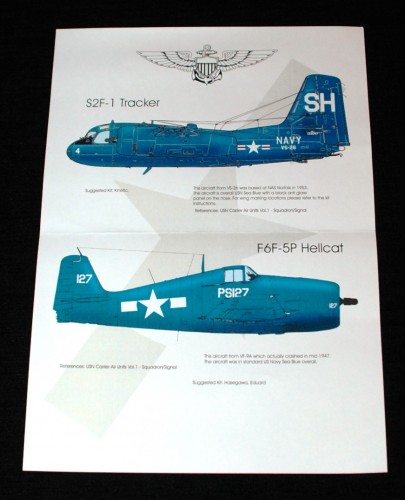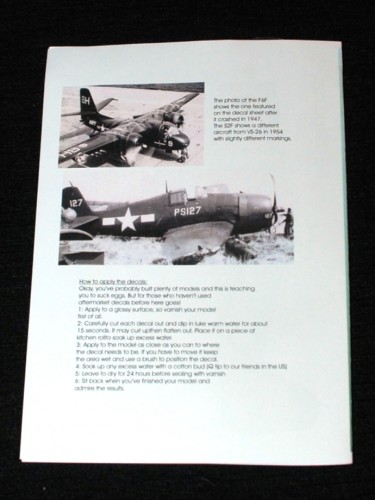 Kits for the target aircraft are readily available as I write these words, but… as ever you may want to get your whole project together in good time – there's nothing worse than seeing a great decal sheet, only to discover that you haven't got the kit!
Quality…
This is very good – very thin carrier film and good colour saturation and opacity meaning the white should look white when on your model.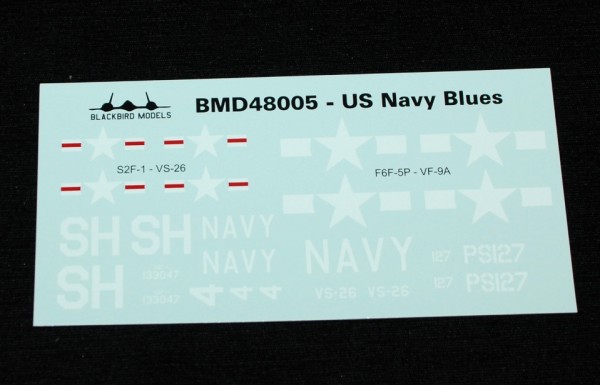 Geoff C.