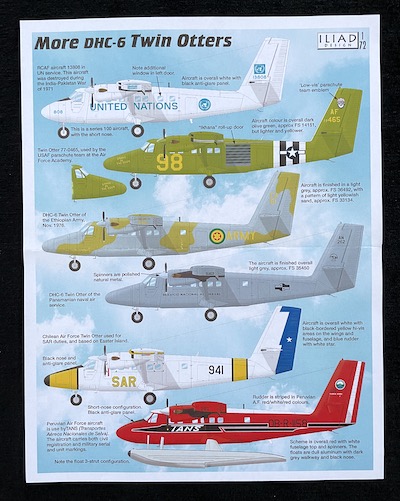 Sheet Ref: 72021
Review with Geoff Coughlin (December 2022)
Get this impressive sheet direct from Iliad Design
This sheet covers 6 aircraft as shown in the photos. What a great opportunity to build and finish a DHC-6 Twin Otter in a 'different' scheme! Usefully, this pack includes some sheets with useful additional information for your chosen subject.
The quality of the decals is first class with good colour, in register and minimal career film.
Highly recommended – especially if you want something a bit 'different'!
Geoff C.