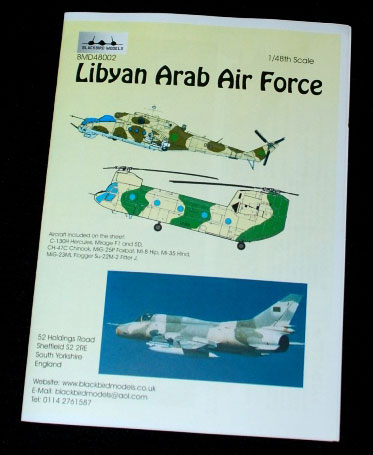 Ref No: BMD 48002
Review by Geoff Coughlin (June 2013)
My sincere thanks to Blackbird Models for supplying our review sample. You can get some great unique and different decal sheets and accessories by visiting Blackbird Models.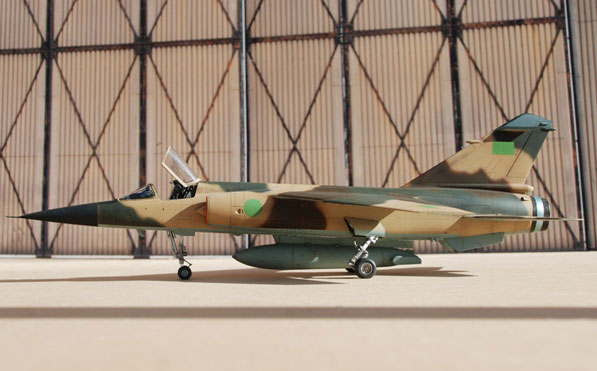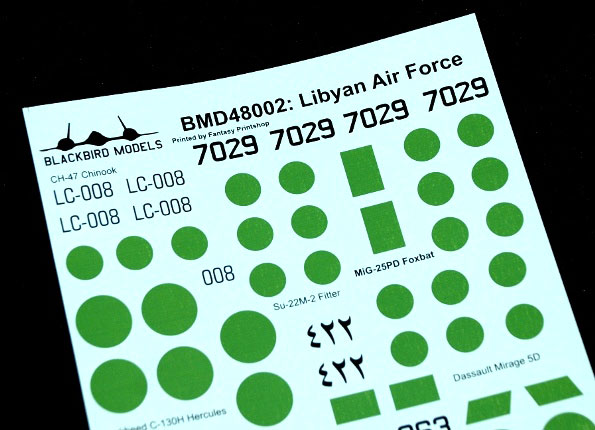 Subjects
Well, this is certainly different in terms of subject and what a nice change from the usual subjects that crop up on kit decal sheets. Timely too, as I recently built the Italeri 1:48 Mirage F.1 and guess what that's finished in? You can see the full build article here.
It took all of 2 seconds to relieve Glen from Blackbird Models of this sheet at the recent UK Huddersfield Show and you can see that they worked very well in that build.
One of the great things about Blackbird Models sheets is that you should expect the unexpected so always worth taking a look at their website to see the latest offerings.

You'll see from the attached photos you get quite a variety of aircraft featured on the sheet including:
Mirage F1
Mirage 5D
Mil Mi 25 Hind
Su 22M-2 Fitter J
C-130H Hercules
MiG 23ML Flogger
MiG 25 PD Foxbat
Mil Mi 8T Hip C
Quality is very good and I found the decals went on well using my usual Micro Set / Sol approach.
Highly recommended
Geoff C.