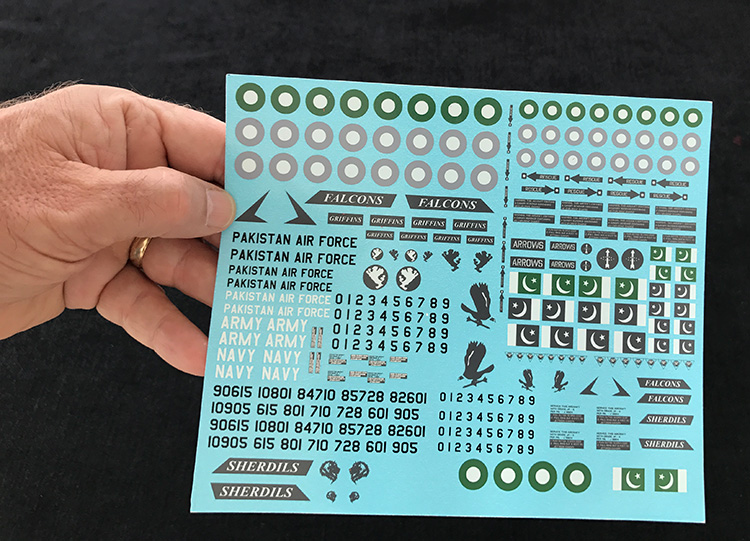 By Imran Ashraf
Review by Geoff Coughlin (August 2017)
VIDEO REVIEW
Here is a great sheet if you are interested in creating an F-16 flown by the Pakistan Air Force.
Plenty of decals are included for you to mix and match to make some of their F-16s that wear striking camouflage and markings.
Quality looks very good and it'll be interesting to see if we can find a suitable project to use them with.
This is a personal project by Imran and isn't available in large numbers and if you are interested contact Imran directly from his Facebook page. He's a prolific model builder and a good guy, I've met him a couple of times at scale modelling events and I'm pleased to know him.
Check out the Subscribers' Gallery to see some of his model projects.
Geoff C.