Colours & Codes Series
Ref: AOD72C05
Price: See Aviaeology website for latest pricing
Review by: Geoff Coughlin (Sep 2014)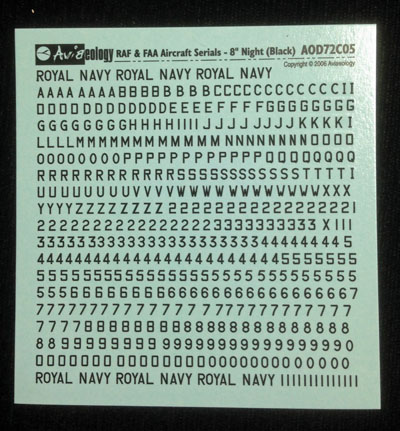 A little bit about Aviaeology…
Aviaeology has sent over some new decal sheets that they produce – and great quality they are too! Aviaeology also produces books and a whole range of excellent model-related and historical products so I strongly recommend that you visit their website to see exactly what's on offer.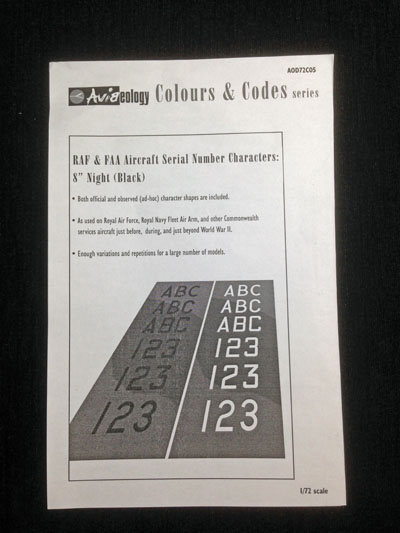 This set…
This is a very useful set featuring serial numbers and codes/characters both official and observed on RAF, FAA and RN aircraft just before, during and just after WWII. The quality looks to be excellent in terms of colour and registration and very thin carrier film that is exactly what you need for that 'painted-on' look. The numbers and characters come in strips on the decal sheet so all you need to do is carefully remove what you need and trim the excess carrier film away.
Conclusion…
It's all said above really, an excellent addition to any 1:72 model build of the era that you may be contemplating. Geoff C.