Ref No: BMD 72021
Review by Geoff Coughlin (March 2013)

My sincere thanks to Blackbird Models for supplying our review sample. You can get some great unique and different decal sheets and accessories by visiting Blackbird Models on-line.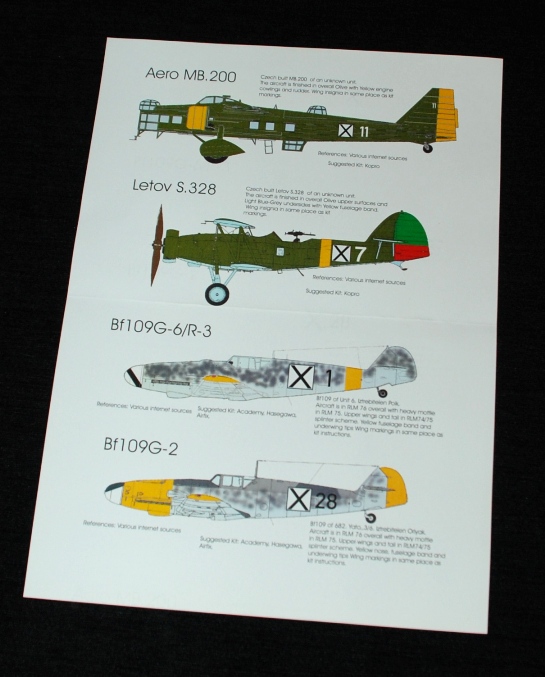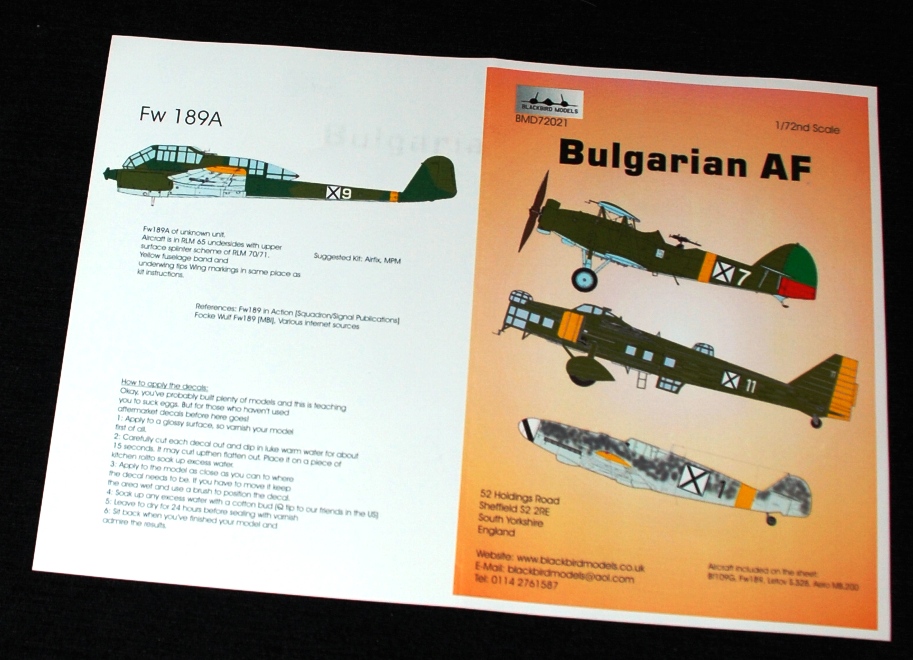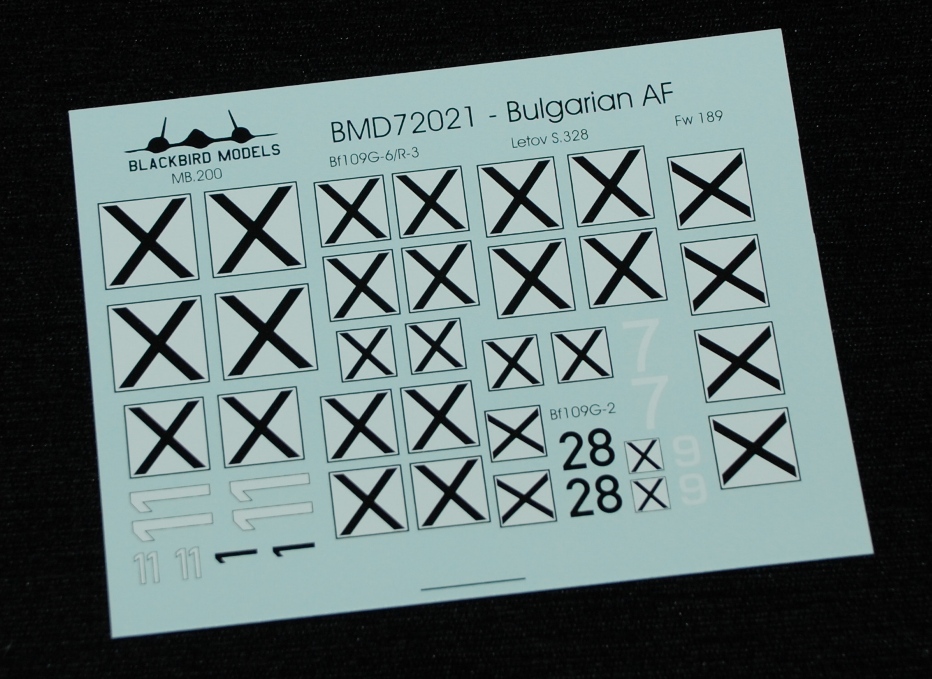 Subjects…
I have to say that Blackbird Models was pretty new to me at the start of the year, but not now. We have several sheets now from this unique manufacturer and all feature very different subjects; such a change from the usual subject matter.
This is what you get on this sheet:
Bf 109G-2 – with the Bulgarian markings of diagonal cross over white square, yellow cowl, rudder and wingtips and the usual Luftwaffe mottling
Bf 109G-6/R-3 – similar to above with yellow rear fuselage band and wing tips
Letov S.328 – quite an unusual subject this time, a Czech built aircraft
Aero MB.200 – another Czech built machine
Quality…
This is very good – very thin carrier film and good colour saturation and opacity meaning the white should look white when on your model.
Very impressive.
Geoff C.