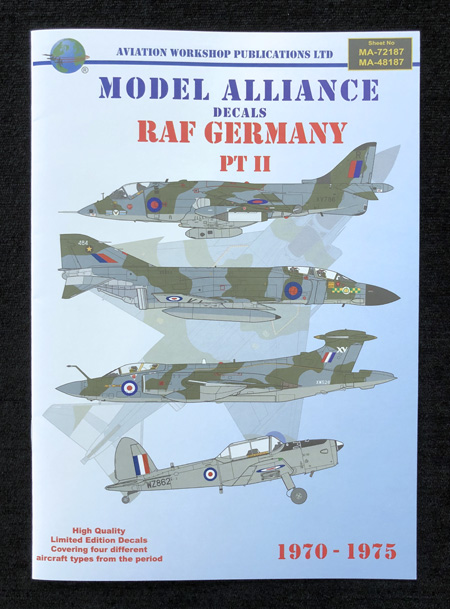 Set: MA-72187
Review with Geoff Coughlin (October 2019)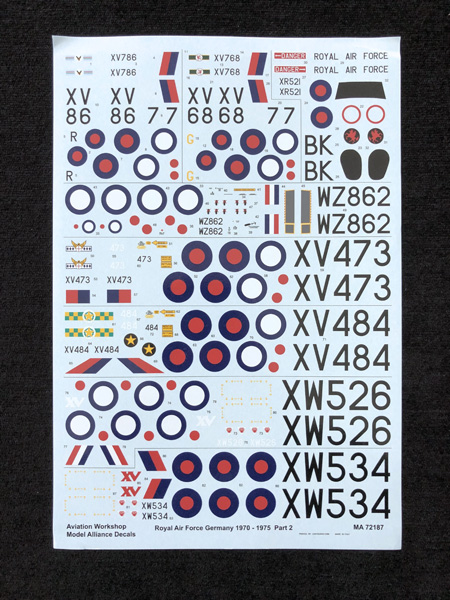 It's very pleasing to see this set of decals available from the Hannants website (www.hannants.co.uk), not least because one of the Buccaneers featured will be my subject for the forthcoming build of the recently released new-tool Airfix S.2C kit.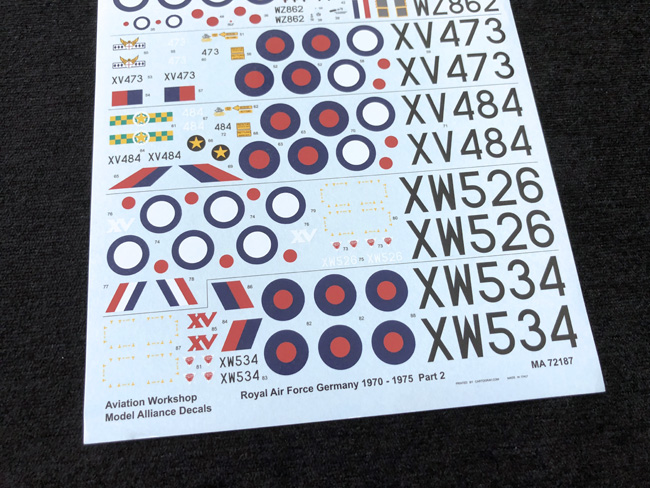 This decal sheet is beautifully printed and is of the highest quality with all decals in perfect register and colours true and authentic.
The sheet is varied, covering a number of different aircraft types flown by the Royal Air Force in RAF Germany – see the accompanying photos.
A number of kits are currently available for the types on offer here and so this sheet should prove popular.
Highly recommended
Geoff C.