Price around: £65.00 & includes airbrush in kit (see e-bay shop)
Ref: AS 179
Review by Neil P.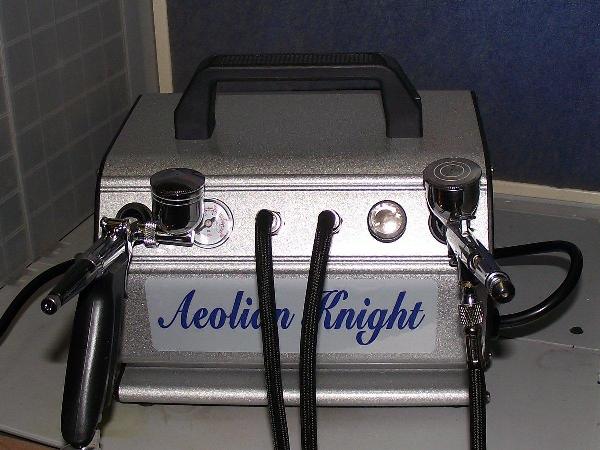 Initial assessment…
I needed a new compressor as mine packed up the other day but with it being close to Christmas and money being a little tight I had a look on a well know auction site and found this little one.
I ordered it at around one in the afternoon and it was delivered by eight the next morning (a great service for a change) and I would like to say thanks to absolute-airbrush who can be found on e-Bay.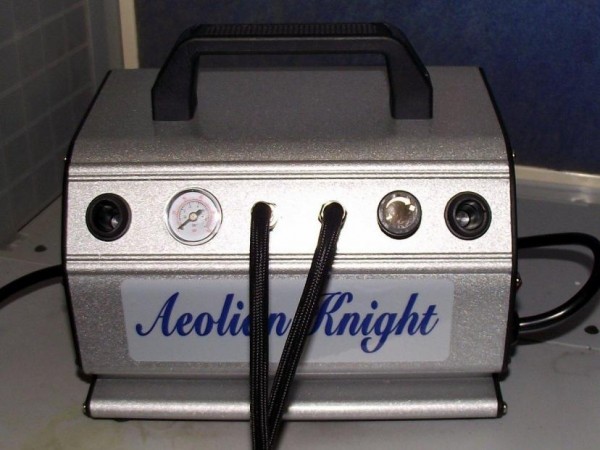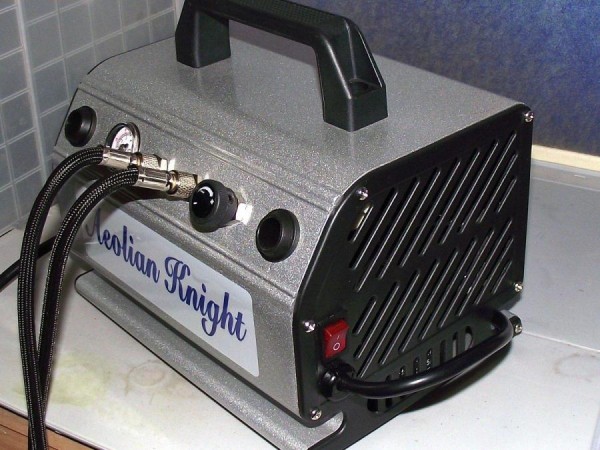 In the box you get the compressor and an airline. The compressor has two air outlets which I think is a handy thing as I like to use a cheap airbrush for base coating and big jobs while my Iwata is use for the fine work. On the front plate of the unit are two ports to hold your airbrushes while not in use. Also on the front plate is an air pressure gauge along with an air pressure regulator knob.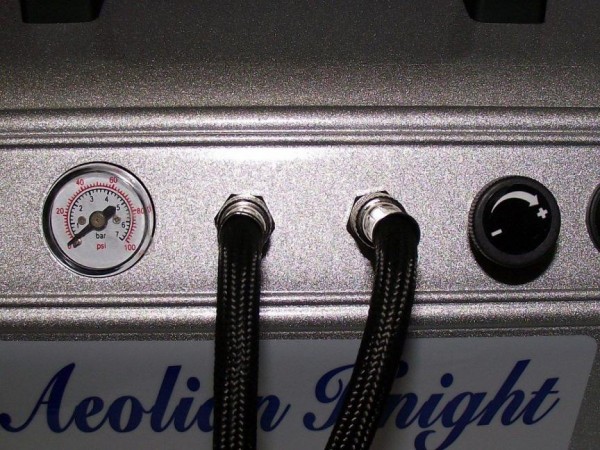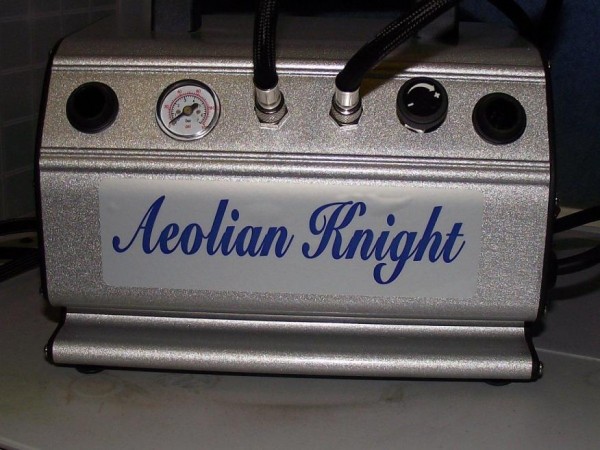 I had a play with it and found it a nice little unit – it gives a nice constant feed of air.
So if you are in need or just starting out with an airbrush then think about giving this one a look because at the price is looks like it's a great little lightweight compact compressor – time will tell!
Recommended 
Neil P.