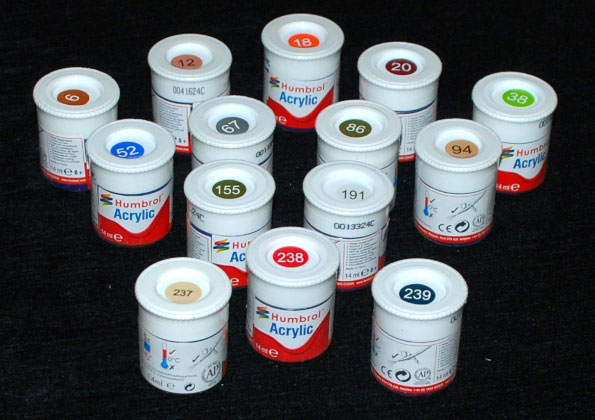 Price: £1.60 each (March 2013)
Review by Geoff Coughlin
Our thanks to Humbrol for providing our review samples. Get these useful paints here now at Humbrol
Introduction
We've received a number of tinlets of Humbrol acrylic paint in multiple colours and tones and we'll be using this manufacturer's thinner already reviewed in Here Now) with some of them soon. I'm in the process of creating a short HD video using the Humbrol acrylic paints and their thinner so watch out for that in Here Now – Tools.
The paints cover an assortment of colours and the range is growing all the time so keep an eye on the Humbrol website to see the full range at any point.
Humbrol paint has been around nearly as long as I have and always seems to be there when you need it, with just the right colour and tone for the job in hand.
Recommended
Geoff C.