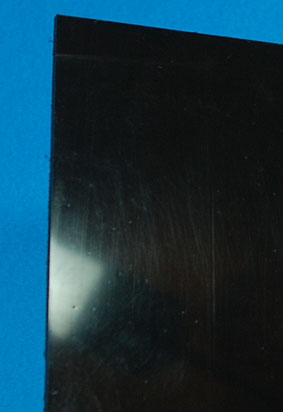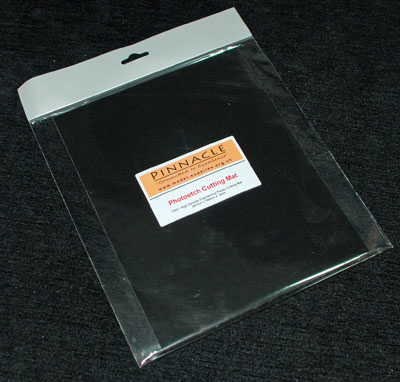 Ref: T902
Prices (February 2015)
247 X 198mm @ £4.75 GBP
396 X 339mm @ £12.75
Review by Geoff Coughlin
Our thanks to Pinnacle Modelling Supplies for supplying our review sample. Visit Pinnacle for latest information and prices
Here's another useful product from Pinnacle
The Mat is manufactured from a 4mm, black, high-density Engineering Plastic.
Cutting Photoetch has been a long-standing problem for modellers. Cut your etch on a self-healing mat and you then need to spend an inordinate amount of time trying to re-straighten the piece as the mat was too soft and allowed the part to bend. Modellers are also known to cut their etch on glass, steel and ceramic tiles. These materials are often too small when compared with the etch fret (thereby you risk bending the part over the edge) and all of which shorten the life of your scalpel blades considerably. Pinnacle has addressed this problem by bringing out their Photoetch Cutting Mat.
Probably like me you have fallen into all of the above 'make-do' solutions, usually trying to save time, which inevitably you don't in the end! So why not have a tool that's right for the job? Enough said really.
Geoff Coughlin