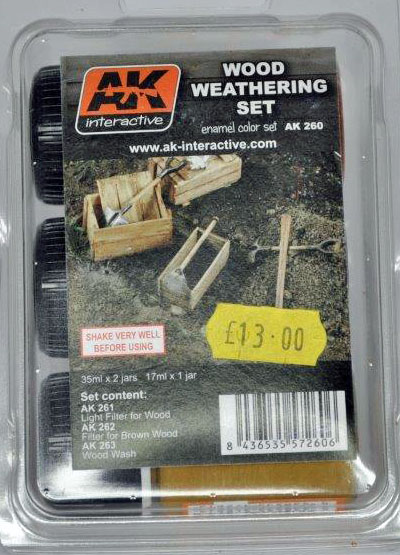 Reference: AK260
Review by Bill Curtis
Our thanks to Paul at Little Cars for supplying our review sample. Get this excellent product here
Initial assessment
This is another of the three bottle releases from A.K. Interactive packed in a blister pack for wood weathering which consists of:
• AK261 Light Filter for Wood
• AK262 Filter for Brown Wood and
• AK263 Wood wash
…with pictures on the side of this bottle to show what can be achieved.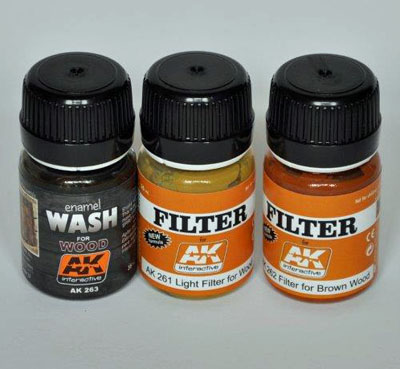 These can be used for various tasks associated with painting wood, such as bringing out the engraved grain or to darken the lower parts of items to show dirt or wet, (AK263 wash). The filters can also be used to harmonise the previous painting.
All three of these are enamel based and although made with wood effects in mind, can be used individually or mixed with other colours in the range to give an infinite number of permutations that can be used in an equal number of applications only limited by the modellers imagination.
I find this company makes products that are first rate and the use of bottles of premixed filters and washes saves on time and the chance of inexperienced modellers making a faulty colour for a specific project.
Bill C.