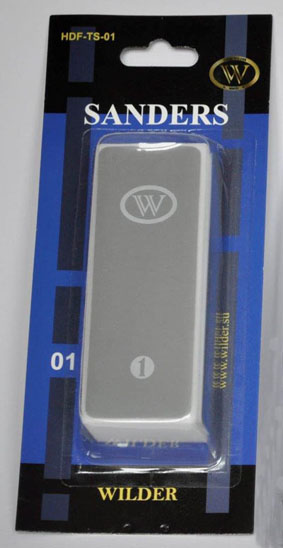 Reference number: HDF-TS-01
Review by Bill Curtis 2014
Our thanks to The Airbrush Company Ltd for supplying the review sample. Get these sanders here now at: www.airbrushes.com
What do we think?
This block has a foam core, fits easily into the hand; each face has a different grit size so the one tool will be useful for taking a lot of material off while sanding through the various stages with progressively finer grit till the last one, used to polish the surface.
I tried it on an arm of a 1:35 scale figure and recovered the seam and using the different grits cleaned up to a very smooth surface. I also tried it on a wood strip and then on a plaster tree trunk base and it worked on both. Clean up of the sander was with soap and water which was easy and cheap. The rear of the packet has the instructions for use.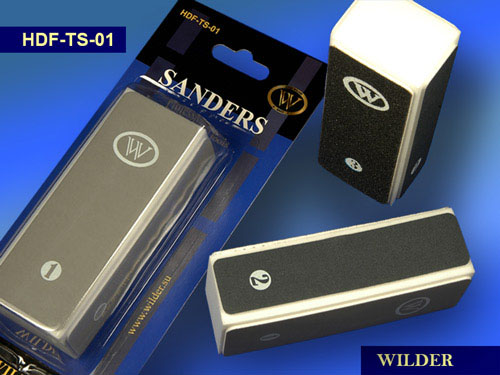 The verdict
I like this tool but it will have its limitations with getting into smaller areas. That said I think it's worth having for the fact one has the complete range of grits on one tool which is easy to use. There are also other sanders in the range that cover most tasks so it's worth taking a look at The Airbrush Co website to see what's on offer in the range.
Bill C.