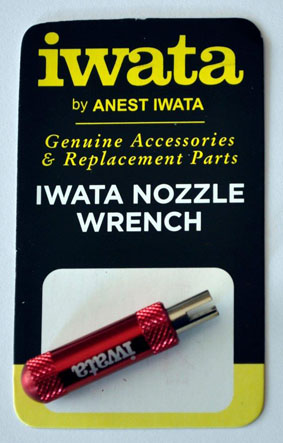 Reference number: CL NW 1
Review by Bill Curtis
What's this?
Whilst browsing the web for something completely different I came across this item from Iwata for removing and replacing the nozzle of the airbrush. I had previously shown how to use a piece of plastic tube to achieve this in your SMN Techniques Bank) but by having a bigger diameter handle thought this would be easier to use. So out came the debit card and a few days later it arrived.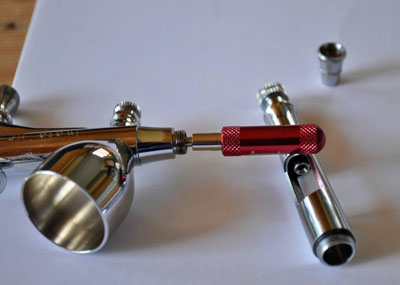 The tool is as one would expect from Iwata – well made in metal and from trials with my HP-CH airbrush it works a treat as opposed to using a spanner and then the plastic tube, this being a single operation with less chance of losing the nozzle.
A word of caution as the back of the packaging says, "Remove or tighten your nozzle without damage. Fits all Iwata and NEO airbrushes EXCEPT the Iwata Eclipse Series and the NEO TRN2 side fed trigger airbrush." So be warned if you have these, it won't be of use but I have tried it on the Essentials airbrush and it works with that brand.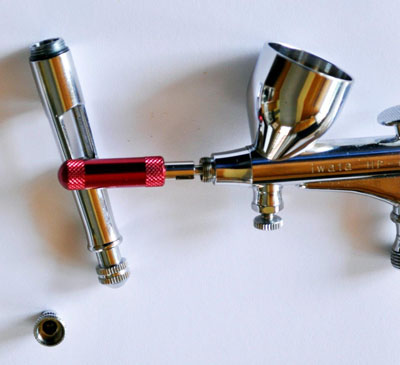 What's the verdict?
This will be a useful tool which will be used with each cleaning and it fits nicely into the Iwata box.
Bill C.