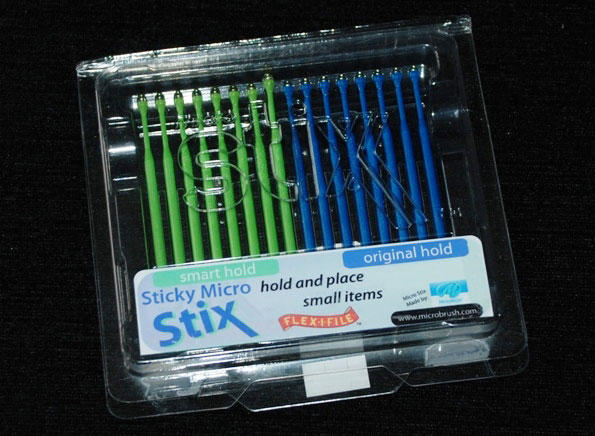 Albion Alloys
Review by Geoff Coughlin (April 2013)
Our thanks to Albion Alloys for supplying our review samples. Get this and other excellent modelling tools and materials here now at: www.albionalloys.co.uk
Albion Alloys will be well known to many of you from the many references we have made in SMN over the years to their excellent products like precision tubing, rod and the Flex-I-File range of products. Now their already extensive range of modelling tools and materials is expanded with a series of new products that will be very interesting to you – so do keep an eye on Here Now to see what else this excellent company has to offer modellers.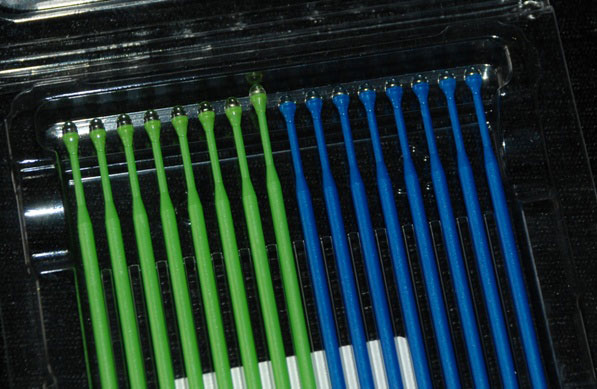 Sticky Micro Stix
Here's a great little product if ever I saw one; what you have here are lots of small sticks with a blob at one end that is capable of sticking to small parts like photo etch items and transferring to your model.
This is very clever for many reasons, firstly because it can be very tricky using tweezers to transfer small PE and other small parts from your workbench to your model. Many is the time I have nearly got there only for the part to ping off and be consumed by the dreaded Carpet Monster – grr!
You simply pick up your part using the handle and gently press the Micro Stix blobby end against your part and it will hold securely enough to be transferred to its intended location – all very clever. The material is very like the stuff you get with a new credit card that sticks the card to the letter? – it doesn't leave any residue or come off onto the card, just like this sticky material.
We'll be creating our own very simple HD video to demonstrate how easy these are to use. Like everything it can take a few attempts to get the hang of it but I quickly found these new Sticky Micro Stix very helpful.
PDF download
Here's the Albion Alloys PDF correct at time of going to press with details of product codes for this and the rest of the range from Albion Alloys. Do click the link at the head of this page though to see the latest information.
Recommended
Geoff C.