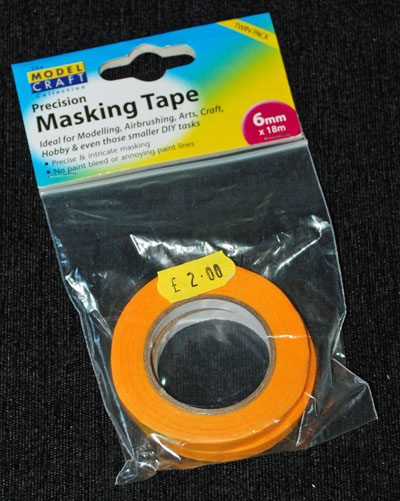 Price around £2.00 GBP
Review by Geoff Coughlin (September 2014)
Our thanks to Paul at Little Cars for supplying our review sample. Get this excellent product here
I have tried many masking tapes over the years and I always come back to Tamiya tape, it's simply the best on the market – not cheap, but nothing is as good so I always have a roll on the go.
Having said that – there are many general uses that you can use less-expensive masking tapes for such as general paint masking and so on. This tape looks and feels pretty good and we'll use it on some of the forthcoming projects in SMN.
The fact is, this is another tape designed for modellers and at around £2.00 GBP why not get a roll from Little-Cars and see for yourself!
Geoff C.