Reference number: 550
Review By: Bill Curtis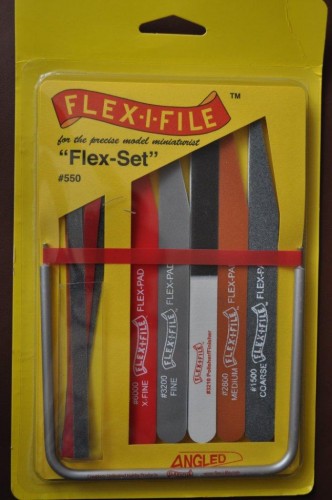 Our thanks to Albion Alloys for supplying our review sample.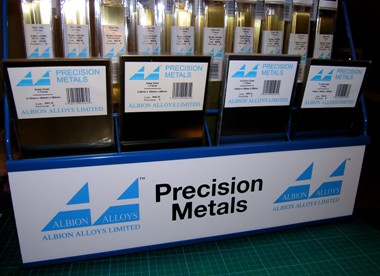 Initial Assessment
This set consists of the U-shaped flexi file with four ribbons, whose ends hoop over pegs on the frame.
The sanding ribbons come colour coded, Black coarse; Orange medium; Grey fine and Red for extra fine.
Also in the package are four Flex-pad sanding sticks with the same colour coding and one triple grit Polisher/Finisher, which is primarily for clear plastic having a black surface to remove blemishes, a white area to smooth and satirizes the surface, while the grey portion will produce a bright high gloss finish with some vigorous buffing.
Quality
Quality of the product looks good and it will be interesting to see how long the ribbons and files will hold up when in use.
Instructions
The instructions are on the back of the packaging, which details each item and where and what it is for. The use is really self explanatory.
Conclusions
This flex-I File has been used to clean up a gun barrel and I found it worked well, as it followed the contour of the barrel while cleaning the joint line. I think this will be a useful set to have in your armoury of tools be it for ships, aircraft or AFV's.
| FEATURE | STAR RATING (out of five) |
| --- | --- |
| Quality of moulding | **** |
| Accuracy | N/A |
| Instructions | **** |
| Decals | N/A |
| Subject choice | **** |
| Overall | **** |
Bill C