Reference numbers: 344 for 150; 345 for 240grit and 346 for 320grit
Review By: Bill Curtis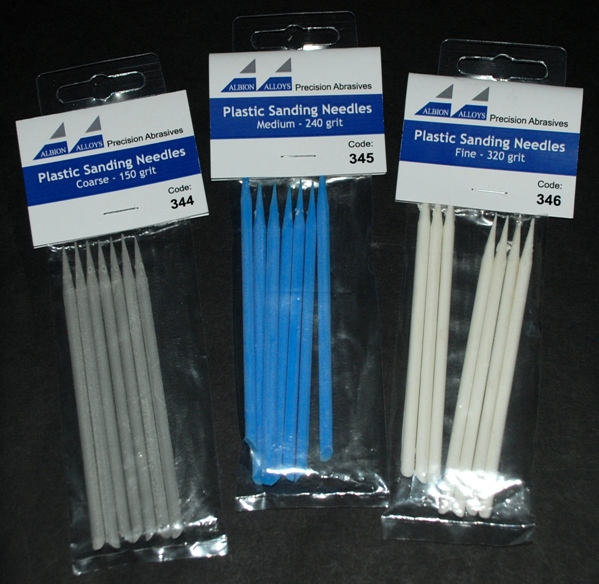 Our thanks to Albion Alloys for supplying our review samples.
Albion Alloys will be well known to those of you have followed many of the references we have made over the months to their excellent products, such as precision tubing. There will be plenty more to come in the upcoming weeks so keep an eye out in Here Now.
Initial Assessment
Each packet contains eight sanding needles in different grits, which are in a variety of colours depending on the grit size.
Quality
The quality is good and I have used them to open up holes as well as to elongate a hole. They worked well and seem to have a durable life, which is very welcome.
Conclusion
A nice set of sanding sticks, which I have found useful and will no doubt be used in the future, as the point is good for opening up holes and the body will cut through plastic to open up or elongate holes.
| FEATURE | STAR RATING (out of five) |
| --- | --- |
| Quality of moulding | ***** |
| Accuracy | N/A |
| Instructions | N/A |
| Decals | N/A |
| Subject choice | **** |
| Overall | **** |
Recommended.
Bill C.