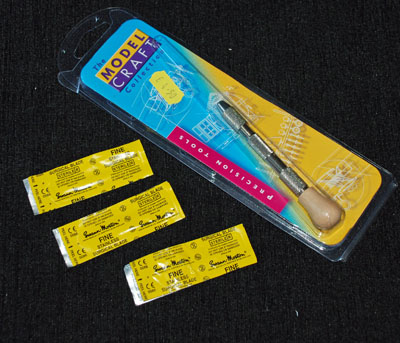 Price around £4.50 GBP (pin vice)
Review by Geoff Coughlin (September 2014)
Our thanks to Paul at Little Cars for supplying our review sample. Get this excellent product here
Pin vice
This is a great product as many of you will know. The pin vice is hand-held and you can then insert small drill bits or, as seen here fine blades into the chuck to enable precision drilling or cutting. In the case of the former drilling rivets or replacing them maybe, or in the latter instance, using the blade to cut around a template to make circular masks?
The above are just examples with many more uses of course.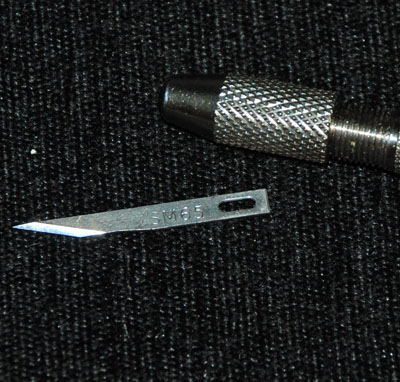 I really like the pin vice mainly because of the wooden handle that sits nicely in the palm of your hand, making it much more comfortable to use than the ones I currently have by the bench.
Overall then a great product that you will always be able to keep handy.
Geoff C.