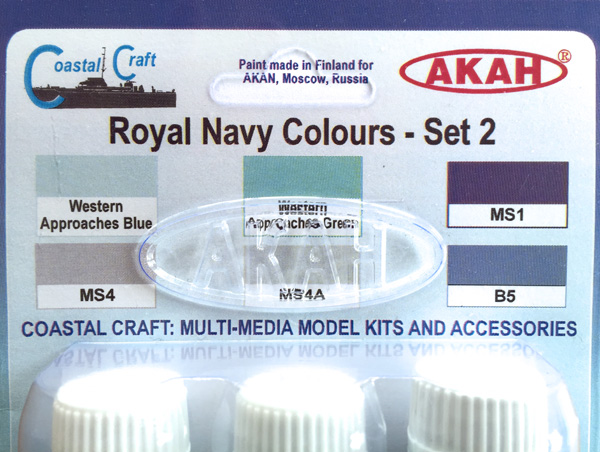 Set of 6 X 15ml bottles (not available individually)
Price around £17.99
Review by Geoff Coughlin (June 2016)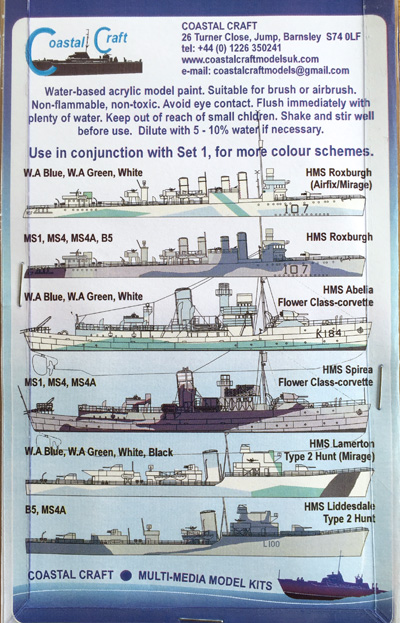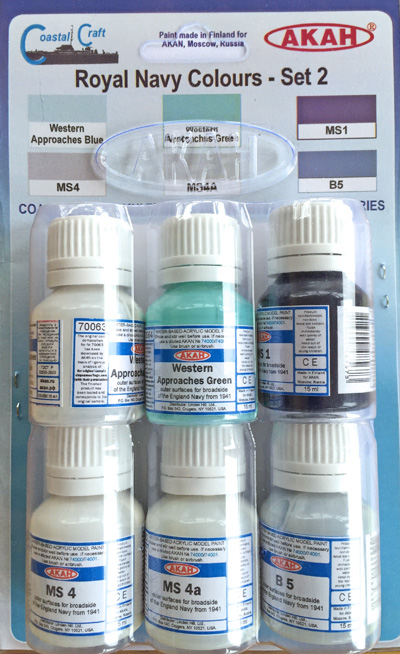 Thanks to Coastal Craft Models for supplying our review sample – get this set and many other sets in this impressive range from Coastal Craft Models
AKAH or AKAN is a new one to me – I hadn't really seen these paints before and what they have is an extensive range of water-based acrylic paints that are now available in the UK (and elsewhere) through Coastal Craft Models.
Take a look at the CC website and see just how extensive this range of paints is – paint that's made in Finland for AKAN, Moscow, Russia. Whatever your interest: aircraft, armour or maritime subjects there is a very good chance that you'll find a colour or set of paints, like the one here that's designed with a clear theme and subject in mind.
The paint is nicely thinned and looks like it will spray straight from the small bottle, or, alternatively you can thin it using a drop or two (5% – 10%) of water.
The back of the pack is interesting and useful, giving some possible choices of ship subject that you can use this paint set on, along with the usual contact information.
We will look to try these paints out and include them in a project and in the meantime, take a good look at the CC website and give them a try for yourself – then you can decide what you think.
On first look, recommended.
Geoff Coughlin