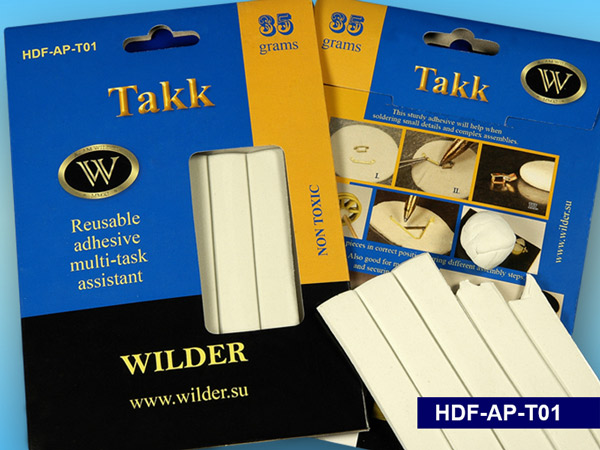 Reference numbers: HDF-AP-201
Review by Bill Curtis
Price around £2.50 GBP (September 2014)
Our thanks to The Airbrush Company Ltd for supplying the review sample. Get this useful product here now at: www.airbrushes.com
What do we think?
The Takk comes in a flat blue, yellow and black pack with a clear window and contains five strips of non-toxic material with a total weight of 35 grams.
The rear of the package shows some uses such as holding parts, while spraying, soldering or gluing, parts for dry fit and securing parts. The material is white in colour and stretches is tacky but leaves no oily feel to the skin or on the plastic.
The verdict
I think this will find no end of uses for the modeller in assisting with construction and masking medium. I will try this on a future project.
Bill C.