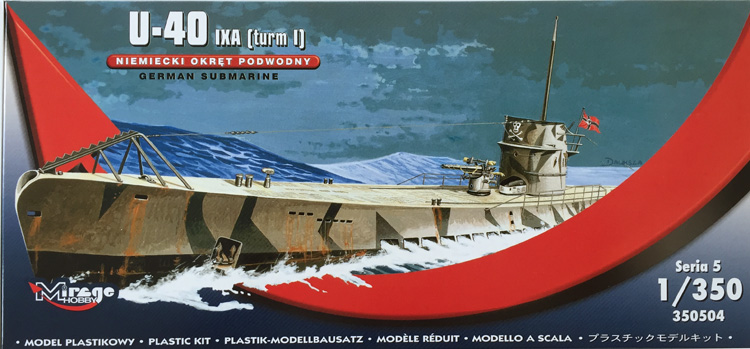 Kit reference: Mirage 35054
Price around Euro 10.00
Review by Geoff Coughlin (October 2016)
Get this impressive little model here new at Mirage Hobby – Thanks to Mirage Hobby for supplying our review sample
This Mirage Hobby kit
Now you may have seen that I am currently building this manufacturer's 1:48 PZL fighter in Build Now and when it's done it will go to the Mirage Hobby pages in Aircraft-Finished now as usual. That model is very well produced and moulded and when I first saw it I was keen to try and bring you a number of different models from this manufacturer that will steadily work through and build after giving you our in-box review in the Here Now areas.
This model is, as you'd expect quite small in 1:350 scale but don't let that put you off – the moulding is fine with good levels of detail. There doesn't seem to be any excess flash on the parts and that will help speed up construction.
When you look at the box art, I think that in this scale it shouldn't take too much to be able to create a good-looking model, especially if you can add it into an appropriate seascape and if not, you can always use the neat little stand supplied.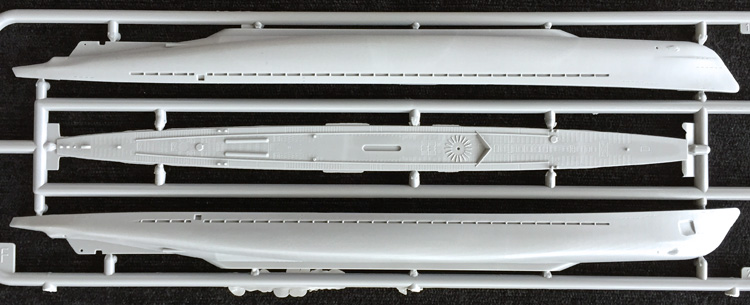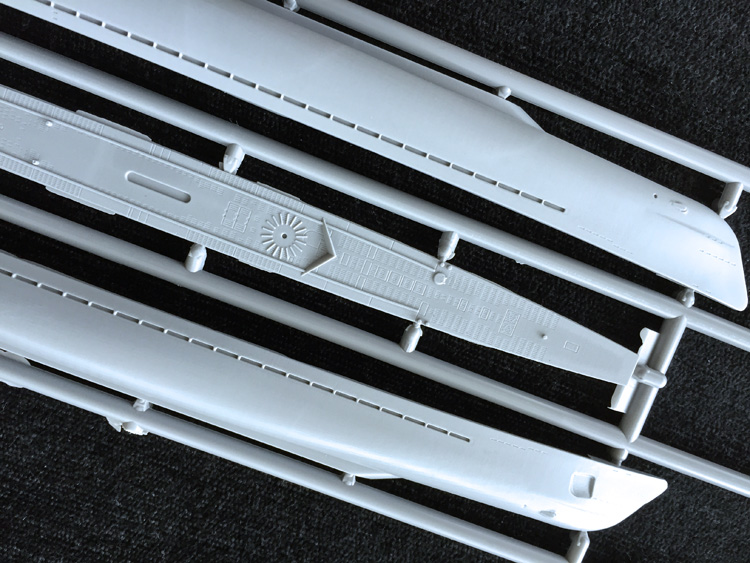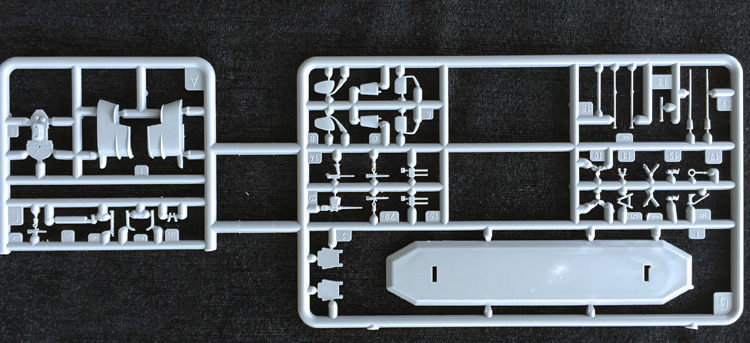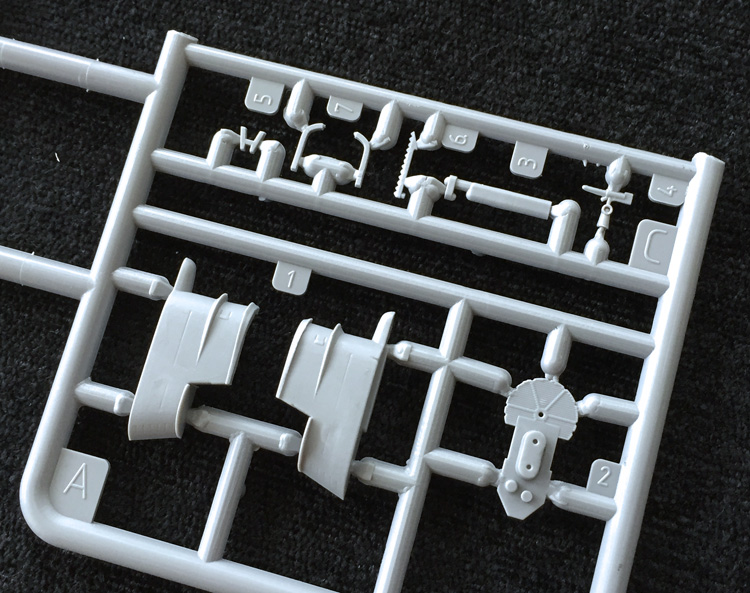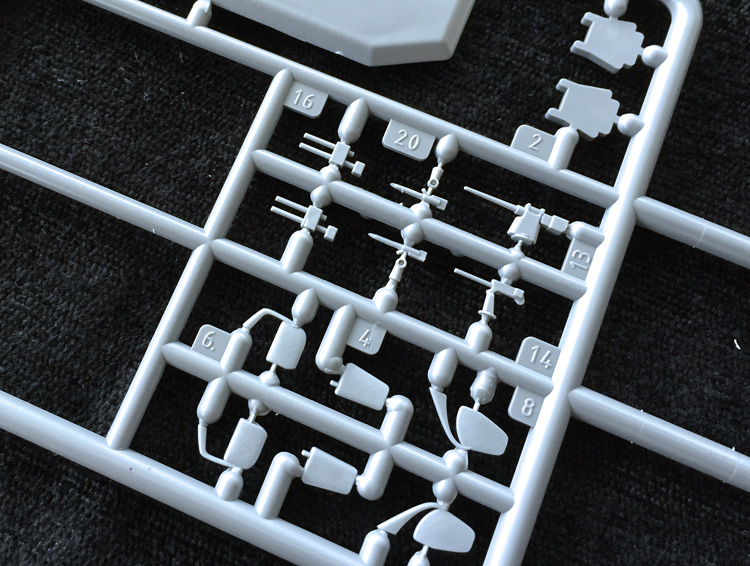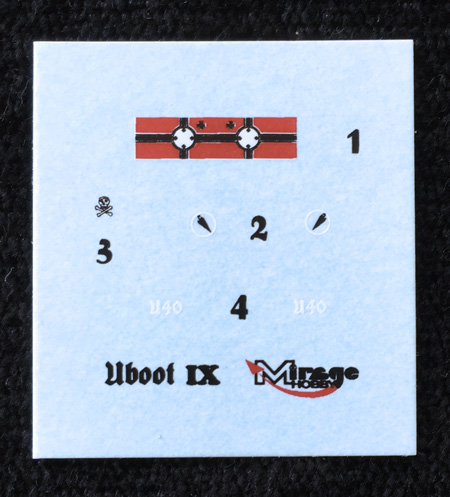 Instructions and decals
The instruction sheet is simple and straightforward with pretty clear signposting for where the parts need to be located. As I've said, this is a simple model and is within the grasp of any scale modeller.
The small decal sheet looks to be good quality and note that the small swastikas are only represented minimally of the vessel's flag and you might want to replace this.
And so, apart from adding some simple wires and railings to the side of the hull near the conning tower nearly everything else is in the box.
Verdict
I have to say that I really fancy building this one and there may not be time to place it in a seascape but there will be to try and finish it as best I can so that you can see how the model turns out. Keep an eye out in What's New for that!
Recommended
Geoff C.
Here's my summary
| FEATURE | STAR RATING (out of five) |
| --- | --- |
| Quality of moulding | **** |
| Level of detail | *** |
| Accuracy | **** |
| Instructions | *** |
| Decals | **** |
| Subject choice | **** |
| Overall | **** |