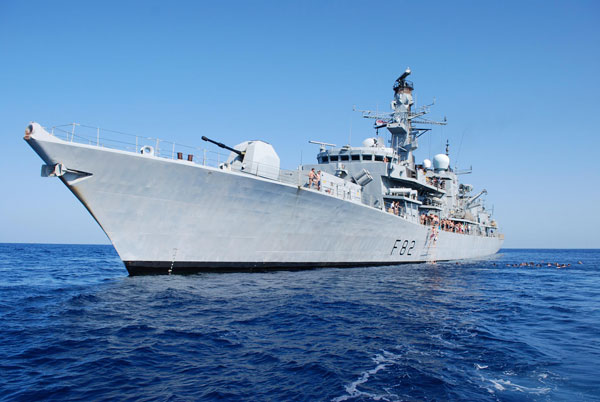 The Ship's company at play. Hands to Bathe is when on a down day and the sea is nice and warm there is a chance for a swim, usually a rating armed with an SA80 rifle is posted as shark monitor but I'm sure that's more of a wind up!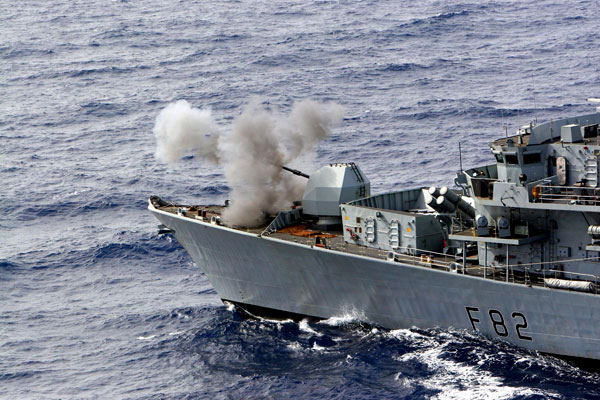 The Lynx offers a great platform for NGS (Naval Gunfire Support) spotting, here is the 4.5" gun in action.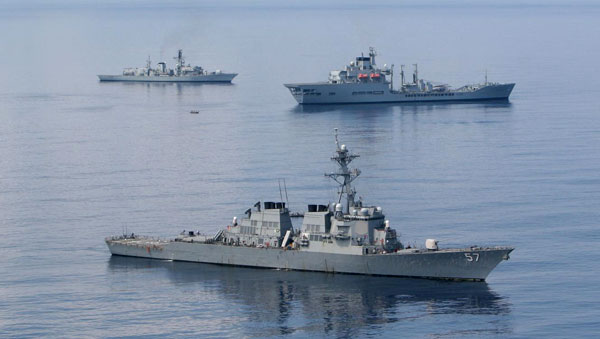 USS Mitcher, an Arleigh Burke class and RFA Wave Ruler accompanies HMS Somerset for exercises off Brunei.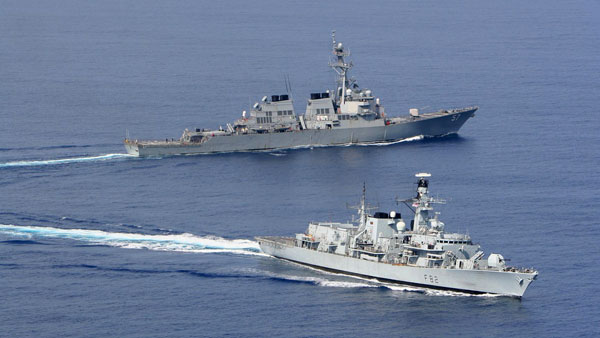 Somerset peels away from Mitcher, you can see the relative size of the vessels here.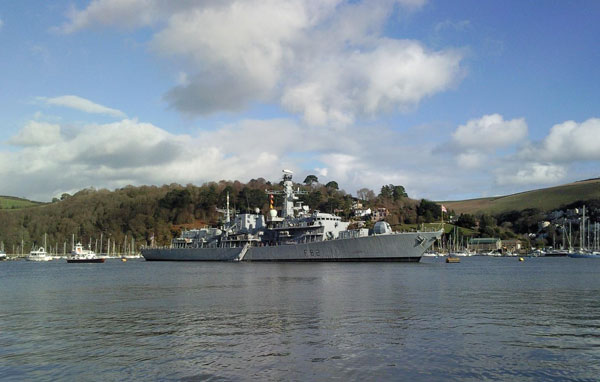 HMS Somerset flying the flag, here she is buoyed off Dartmouth on a UK port visit.
This was a memorable visit as it was here where we named Evelyn, my Lynx (that and one of my sailors "borrowed" a little rowing boat to get back having missed the last boat out to the ship and got caught by the tide, we found him fast asleep in the boat a mile up stream; Matelots will always be matelots!).