CSA Smoke Apparatus set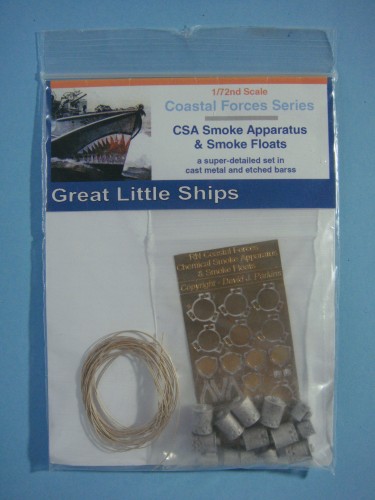 Our next set is the widely used Chemical Smoke Apparatus, commonly seen on all Coastal Forces vessels. These consist of CSA canisters, smoke floats and the smoke discharge gear, all cast in white metal with a fret of brass detail. Once again, some twine is included to lash these to the deck.   
Just look at the detail on the castings of the three different assemblies. As my teenagers would say, 'awesome'…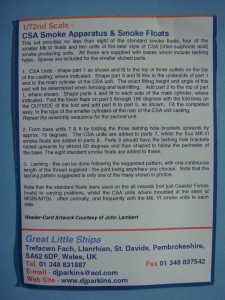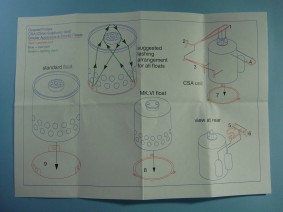 The instructions, yet again, give you suggested lashing arrangements.
Splinter Padding Set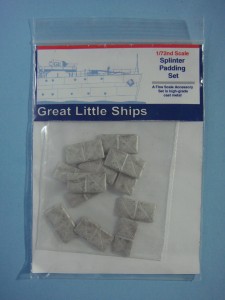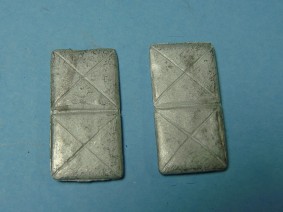 The splinter padding set comes from the Flower Class Corvette series, but was widely used in all Coastal Forces vessels.
These are cast in white metal with the padding profile in relief. Take a look at the finished article on my Flower Class below, adorning the bridge walls around the Oerlikon: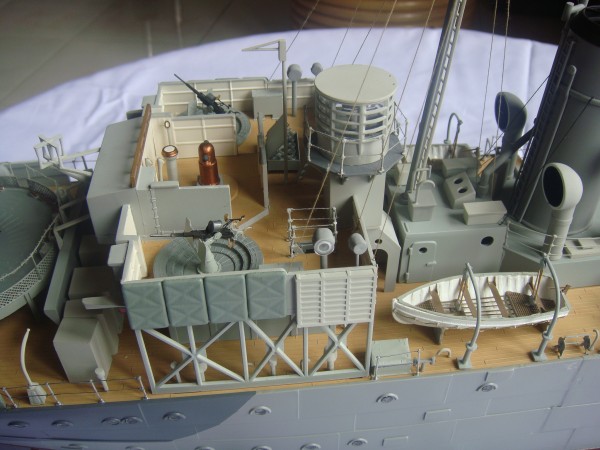 .303 Vickers Gas Operated machine gun set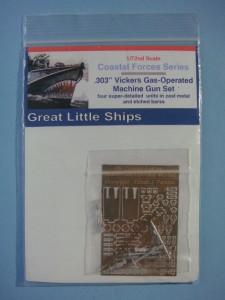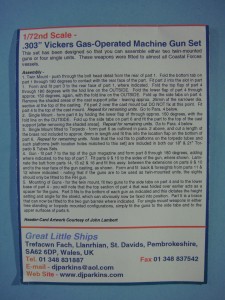 The Vickers Gas Operated machine gun set gives you the option of either twin or single mounted versions. The instruction narrative is on the reverse of this small set and inside is one fret of detail, white metal guns and mounts and some brass rod.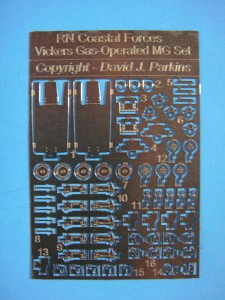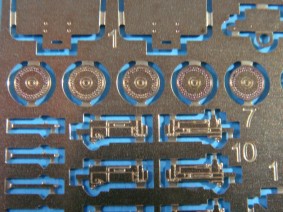 The brass fret contains a myriad of tiny detail; just take a look at the close-up shot, in particular note the relief detail on the magazine covers & the pieces for the gun body sides…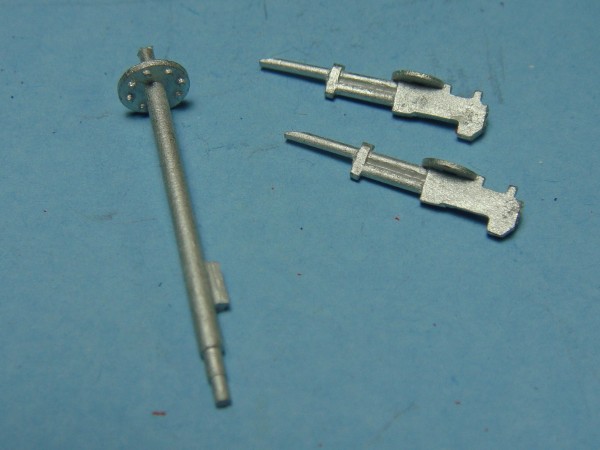 The white metal castings are flawless and provide perfect bases for all that brass detail to attach to.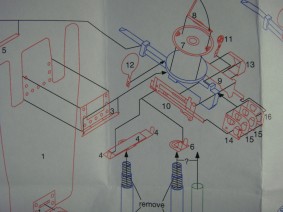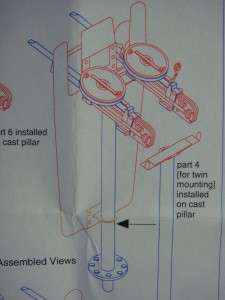 The exploded view diagrams printed on A4 with colour coding of materials shows just how many brass parts there are per gun.
With this set you'll need a steady hand, perhaps a magnifying glass; beware of the carpet monster!
Once again, I miss some guidance on painting, I truly believe that would be a great addition to these diagrams.