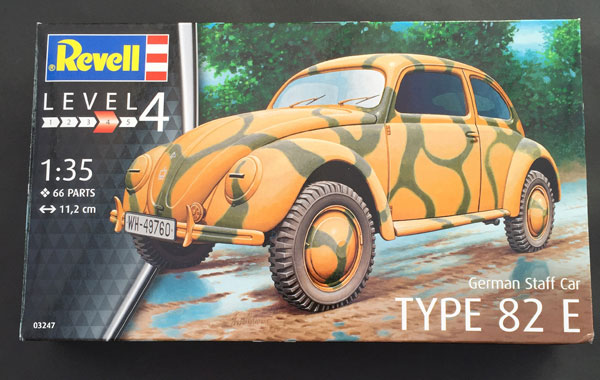 Ref: 03247
Review by Geoff Coughlin (January 2016)
Price around: £12.99 GBP
Our thanks to Revell for supplying our review sample. Revell model kits are available from all good toy and model retailers. For details visit www.revell.de/en
At a glance SMN Star Rating: 4/5 Stars
The Volkswagen Kübelwagen (literally, "bucket car",previously mostly used for rail, industri-al or agricultural hopper cars) was a light military vehicle designed by Ferdinand Porsche and built by Volkswagen during World War II for use by the German military (both Wehr-macht and Waffen-SS). Based heavily on the Volkswagen Beetle, it was prototyped as the Type 62, but eventually became known internally as the Type 82.
Kübelwagen is an abbreviation of Kübelsitzwagen, meaning "bucket-seat car" because all German light military vehicles that had no doors were fitted with bucket seats to prevent passengers from falling out! The first VW test vehicles had no doors and were therefore fit-ted with bucket seats, so acquiring the name VW Kübelsitzwagen that was later shortened to Kübelwagen. Mercedes, Opel and Tatra also built Kübel(sitz)wagens.
With its rolling chassis and mechanics built at Stadt des KdF-Wagens (renamed Wolfsburg after 1945), and its body built by US-owned firm Ambi Budd Presswerke in Berlin, the Kübelwagen was for the Germans what the Jeep and GAZ-67 were for the Allies.

Although Adolf Hitler discussed with Ferdinand Porsche the possibility of military application of the Volkswagen as early as April 1934, it was not until January 1938, that high-ranking Third Reich army officials formally approached Porsche about designing an inexpensive, light-weight military transport vehicle, that could be operated reliably both on- and off-road, in even the most extreme conditions. This implied that the Beetle could provide the basis for such a vehicle.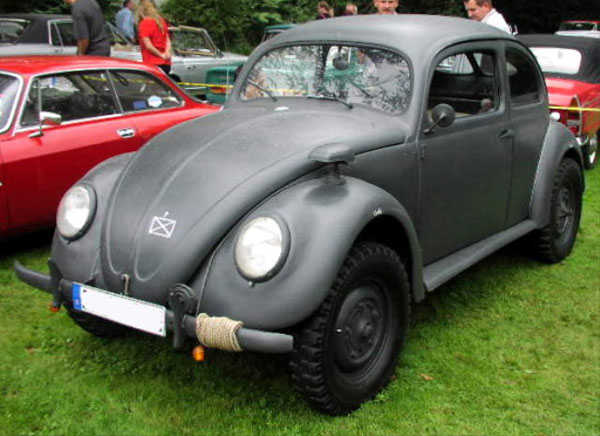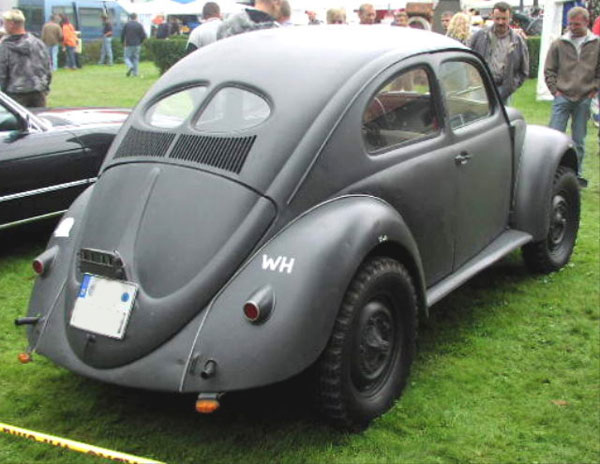 The Revell Kit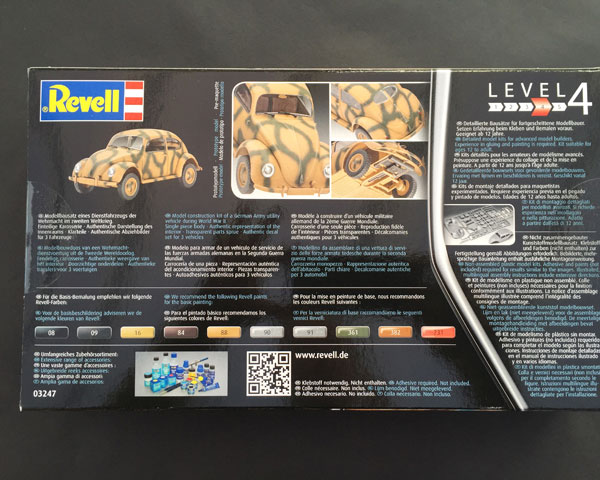 This little model still looks good for its age, dating back to the late 1990s.
Box and contents
The Revell box artwork is usually impressive enough and that's the case here – an image of a Type 82E ('Beetle look-alike').
Let's go inside
Well moulded light grey sprues supplied and taking the main components first, they are well tooled, smooth finish typical of the type with fine raised and recessed detail and good levels of other detail across the board.
No distortion on the main parts is apparent and a dry fit of the chassis-to-floor pan suggests a decent fit; the initial impression is one of detail parts that will go to make up a nice representative model in 1:35 scale. No real evidence of excess flash on the parts supplied in this kit.
Interior
The Type 82E is a basic vehicle by any standards and there's no mistaking what this model represents. Good overall shape, faithfully reproducing the original features like the massive wheel arches and profile.
Other observations
Seat cushions – have realistic creases moulded in that should paint and weather nicely
Wheels and tyres look quite good, although not as refined as current items – could look better with heavy weathering or replacement – maybe sanding small soft spots to repre-sent weight-bearing?
Floor pan detail moulded in and good for weathering too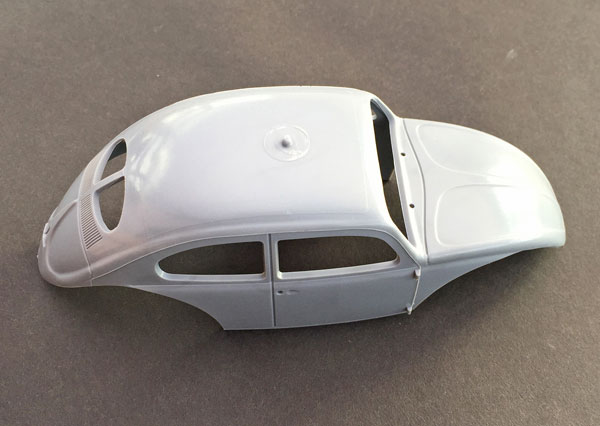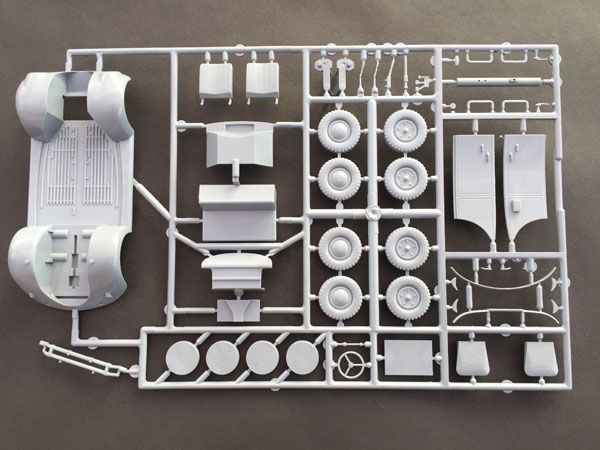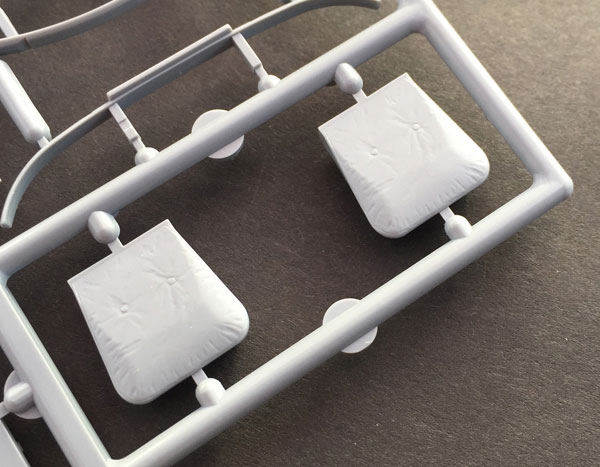 Clear parts
The clear parts look clear and defect-free.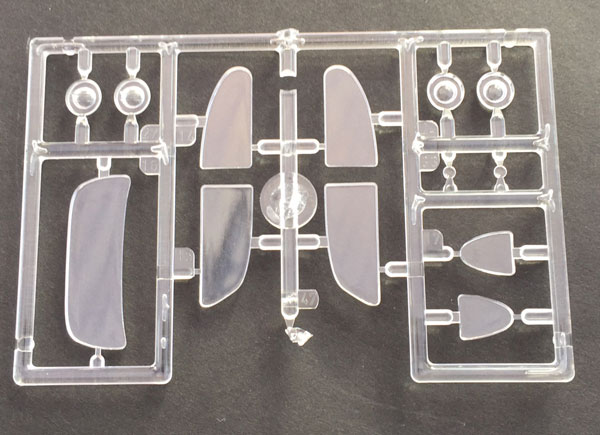 Instructions
The Revell instructions look rather different this time – colour would you believe! Location of parts is clear but colour paint coding is for Revell paints only. You'll have to match your own choice of paints if you go elsewhere for your choice of colour. The build sequence is pretty standard and logical but many modellers will part company with the stated order to suit their experience.

The back of the box has additional colour and painting guidance and all in all the instructions are definitely a step forward for Revell over their pretty basic instructions included so far.
Decals
Options for three German staff cars is included:
Conclusion
This is a great subject and it's good to have the 'Beetle' readily available again in 1:35 scale. This model will provide all military fans, especially those with an interest in WWII German subjects with a great new addition to their collection.
The model itself looks to be well engineered from the dry/test-fit. Moulding is good and the detail ok in my opinion.
Geoff C.
SMN Quick summary Star rating out of 5
| FEATURE | STAR RATING (out of five) |
| --- | --- |
| Quality of moulding | **** |
| Level of detail | *** |
| Accuracy | **** |
| Instructions | *** |
| Decals | **** |
| Subject choice | **** |
| Overall | **** |