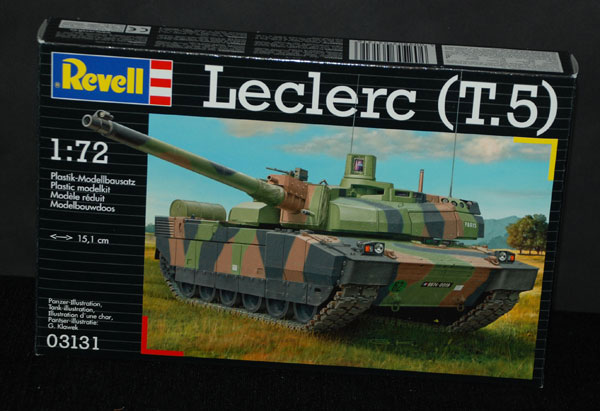 Kit ref: 03131
Price around: £11.50 GBP
Review by Geoff Coughlin (August 2014)
Thanks to Revell for supplying our review sample. Revell model kits are available from all good toy and model retailers. For details visit www.revell.de/en, @RevellGermany or facebook.com/Revell
Reference
A little bit of inspiration here…: Worth a look – The Leclerc in action!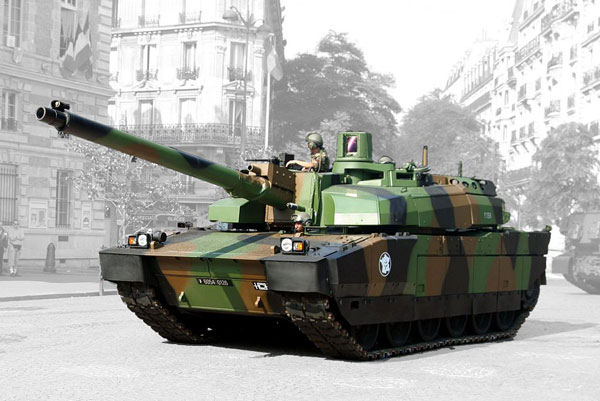 A little bit of background
The AMX Leclerc, is a main battle tank (MBT) built by GIAT, now Nexter of France. It was named in honour of General Philippe Leclerc de Hauteclocque who led the French element of the drive towards Paris while in command of the Free French 2nd Armoured Division (2ème DB) in World War II.
The Leclerc is in service with the French Army and the army of the United Arab Emirates. In production since 1991, the Leclerc entered French service in 1992, replacing the venerable AMX 30 as the country's main armoured platform. With production now complete, the French Army has a total of 406 Leclerc MBTs and the United Arab Emirates Army has 388. The current price in 2011 is €9.3 million, making it the most expensive tank in history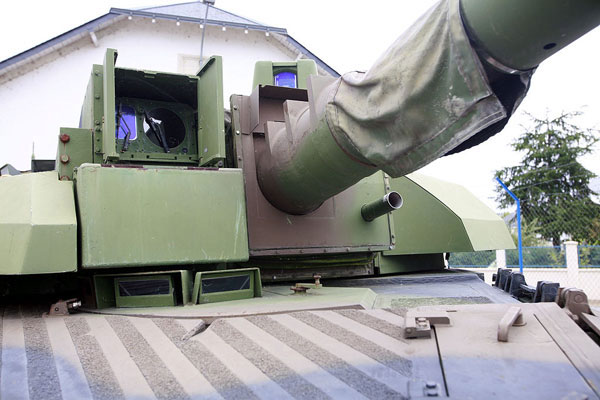 Initial assessment
You'll find plenty of other reviews of 1:72 Revell armour subjects in SMN's Here Now section like the Panzer IV, Challenger and M 2 A2 Bradley plus many others. These are all really impressive little kits in this scale and this Leclerc T5 is no different.
Moulding quality is to a high standard with very fine levels of detail across the board. The attached images should speak for themselves and you can decide what you think, especially as armour is probably your area. So I offer a basic insight into this Revell kit that's widely available and this will be good news to all of you that are interested in armour modelling in this scale.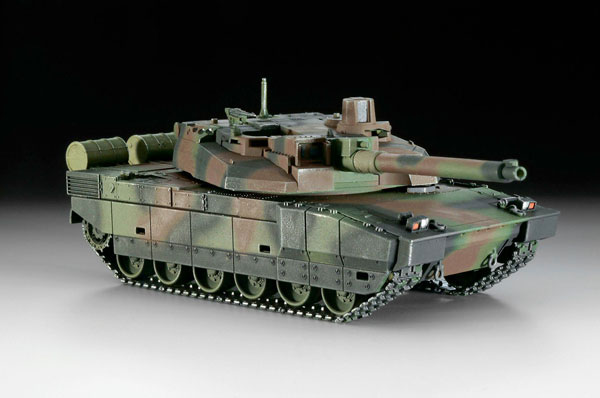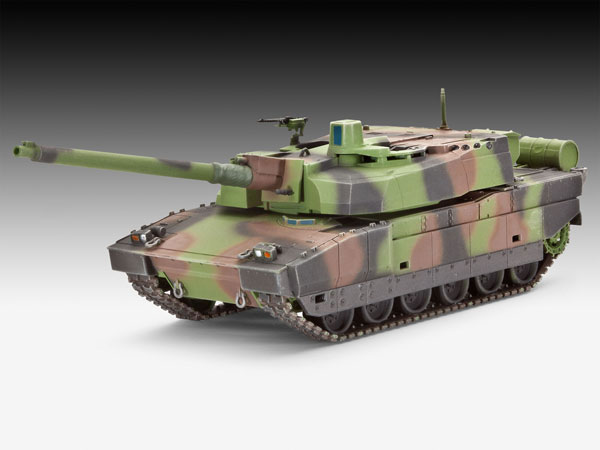 The package
Sprues as you can see are moulded in dark green plastic, a set of instructions, and small decal sheet make up the package.
Sprue trees
You can see that the hull top is very clean and crisp, as is just about everything else. The detail is cleanly and accurately moulded onto the textured surface and will look excellent when spray painted and given a subtle wash and maybe filters (see your Techniques Bank for how to apply these weathering techniques) in keeping with the small scale. The moulded detail throughout is good and although I can't give an opinion on accuracy, what you get certainly looks consistent with some of the images I have seen on You Tube and elsewhere. There's some great footage of the type on manoeuvres, in training and when operational so check out the reference sources above.
Towrope, turret-mounted MG and other small details are separate so should look very convincing when added – detail is good too.
Other highlights include
The detail on the hull top, wheels and side skirts. Track links are moulded in small sections that join together and these generally work ok. The gun barrel is split and not all of you will like this, but with care the barrel can look fine when joined and cleaned up, especially in 1:72 scale. There are some ejector pin mould-release circles left during the making of the kit, but these are well placed in out of the way or hidden locations – nice touch. The engine grills look fine for the scale and I can just see that they will look good after a wash and dry-brush (again, see your Techniques Bank for how to dry-brush).
There's no flash or excess plastic on any of the parts, so this will help build time greatly.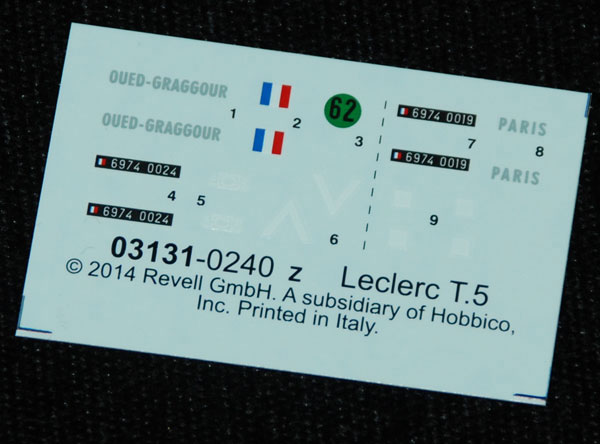 Decals
There's a small sheet with the respective number plates and unit badges for the options contained in the kit. I notice that the quality looks good overall with colours in register.
Versions are:
Task Force Leclerc KFOR nahe Kosovska Mitrovica, June 1999
501 / 503 RCC
Instructions
These follow the usual Revell format with Revel colour references, parts and sprue layout diagrams followed by a 29-Stage build and finishing sequence. The sequence looks to be logical to me but of course you will want to leave off all the small, delicate parts like the aerial and MG until near the end of the build to avoid damage.
To sum up
Well, I really like this little kit, it is well detailed and when you open the box the parts say 'build me!'.
SMN Quick summary SMN Star Rating out of 5
| FEATURE | STAR RATING (out of five) |
| --- | --- |
| Quality of moulding | **** |
| Accuracy | **** |
| Level of details | **** |
| Instructions | *** |
| Decals | **** |
| Subject choice | **** |
| Overall | **** |