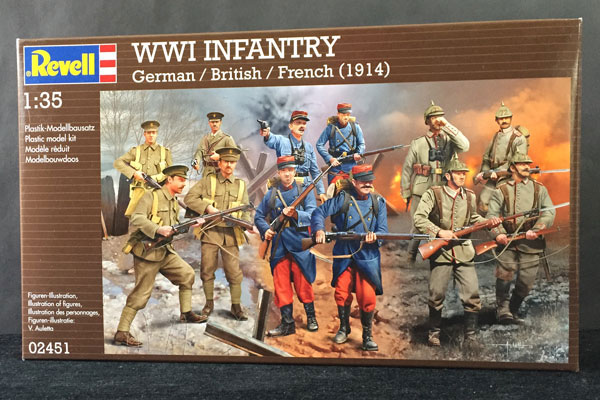 Ref: 02451
Price around £17.99 GBP (July 2015)
Review by Geoff Coughlin
Thanks to Revell for supplying our review sample. Revell model kits are available from all good toy and model stores. For details visit www.revell.de/en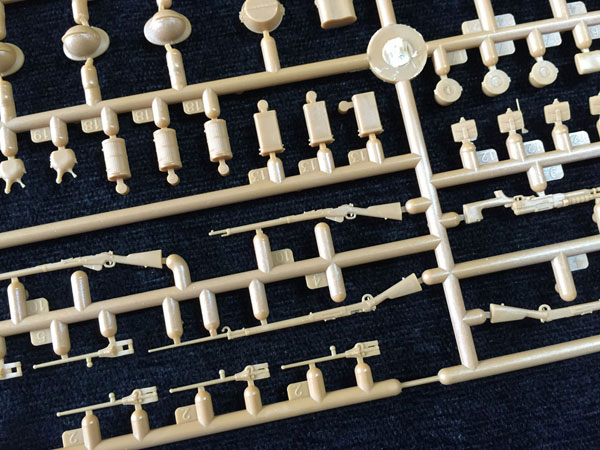 The Revell kit
This set of 3 kits – one for each country is in fact an ICM moulding and packaging is typical of that manufacturer but here they are again and that's great because they were excellent when first released and seem to have lost little in terms of refinement with this Revell boxing.
Moulding quality is to a high standard with fine levels of detail across the board. The attached images should speak for themselves and you can decide what you think, especially as armour is probably your area.
What's particularly interesting is the timing, with the commemorations and kit releases to mark the centenary of the conflict.
The package
Sprues moulded in brown plastic form the basis of the models and a set of instructions make up the package.
Other highlights include
The detail on the guns, ultra-thin moulding for the helmets – especially the German ones, poses for the figures – simply the subject are all positive features of the kits.
There's no flash or excess plastic on any of the parts, so this will help build time greatly.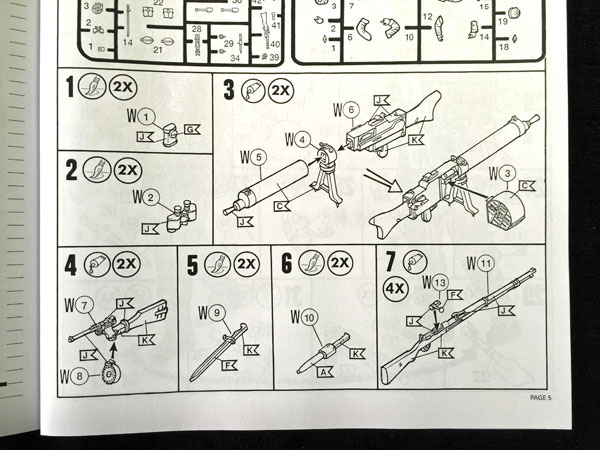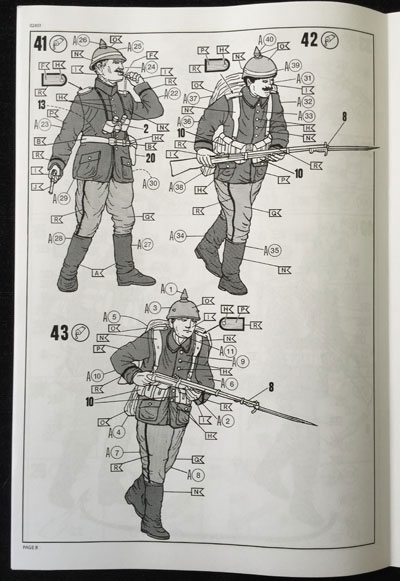 Instructions
These follow the usual Revell format with Revel colour references, parts and sprue layout diagrams followed by an 84-Stage build and finishing sequence (no less!). The sequence looks to be logical to me but of course you will want to leave off any small, delicate parts until near the end of the build to avoid damage.
To sum up
This is a good package and I reckon that you'll be made up if 1:35 armour modelling is your area of interest and you like to add figures to your completed kits or dioramas.
SMN Quick summary SMN Star Rating out of 5
| FEATURE | STAR RATING (out of five) |
| --- | --- |
| Quality of moulding | ***** |
| Accuracy | **** |
| Instructions | *** |
| Level of detail | ***** |
| Decals | N/A |
| Subject choice | ***** |
| Overall | **** |