Injection moulded parts
Price around £16.99 GBP
Ref: A05702
Review by Geoff Coughlin (Aug 2014)
Background
It's always good to have accessories that help modellers to display their completed projects and here we have another one from WWII – around the time of D-Day.
Forts like this, found all along the northern French coast, formed an integral part of Hitler's Atlantic Wall, a ring around what he described as fortress Europe. The immensely powerful guns in the defences were designed to defeat Allied shipping and seriously disrupt any invasion plans.
We have already reviewed the Airfix D-Day Coastal Defence Fort plus a number of resin buildings and accessories from the Airfix range so do check them out in the Armour Kits area of Here Now.

Injection parts
These comprise guns with armour plated protective shield, emplacement sections and searchlight. To be honest, the parts aren't too well moulded and have a lot of excess flash to remove but with care and a little time you should be able to improve them and add to your base.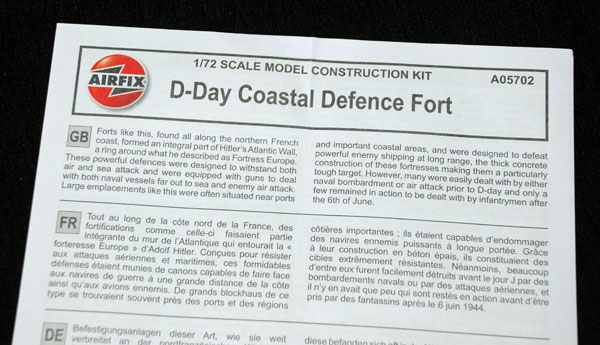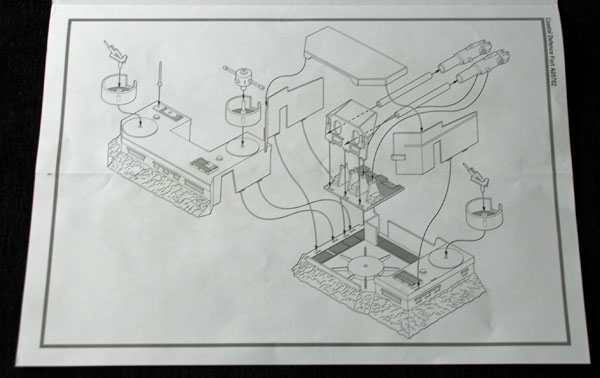 Instructions
A painting guide is provided on a colour sheet with Humbrol colour references and names are given that will help you to complete your model authentically.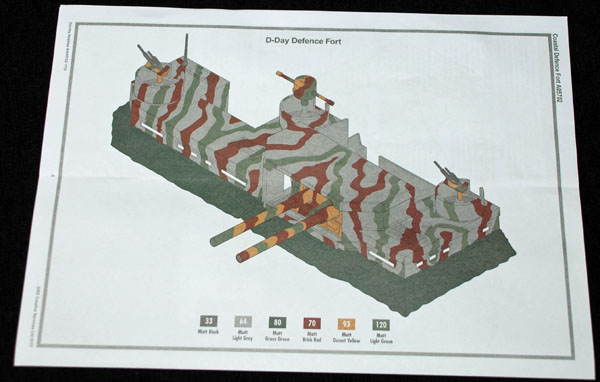 To conclude
This is a reasonable product and could enhance a small-scale vignette or diorama involving many of the Airfix AFV kits. Note that some of the resin accessories from Airfix are in 1:72 scale like the fountain and Polish Bank, while others are in 1:76 scale, but that this addition is 1:72 means you can choose from a growing range or armour-related kits and accessories.
Geoff C.
SMN Quick summary Star rating out of 5
FEATURE
STAR RATING (out of five)
Quality of moulding
*** (vac-form base)
** (injection parts)
Accuracy
***
Instructions
****
Decals
N/A
Subject choice
***
Overall
***